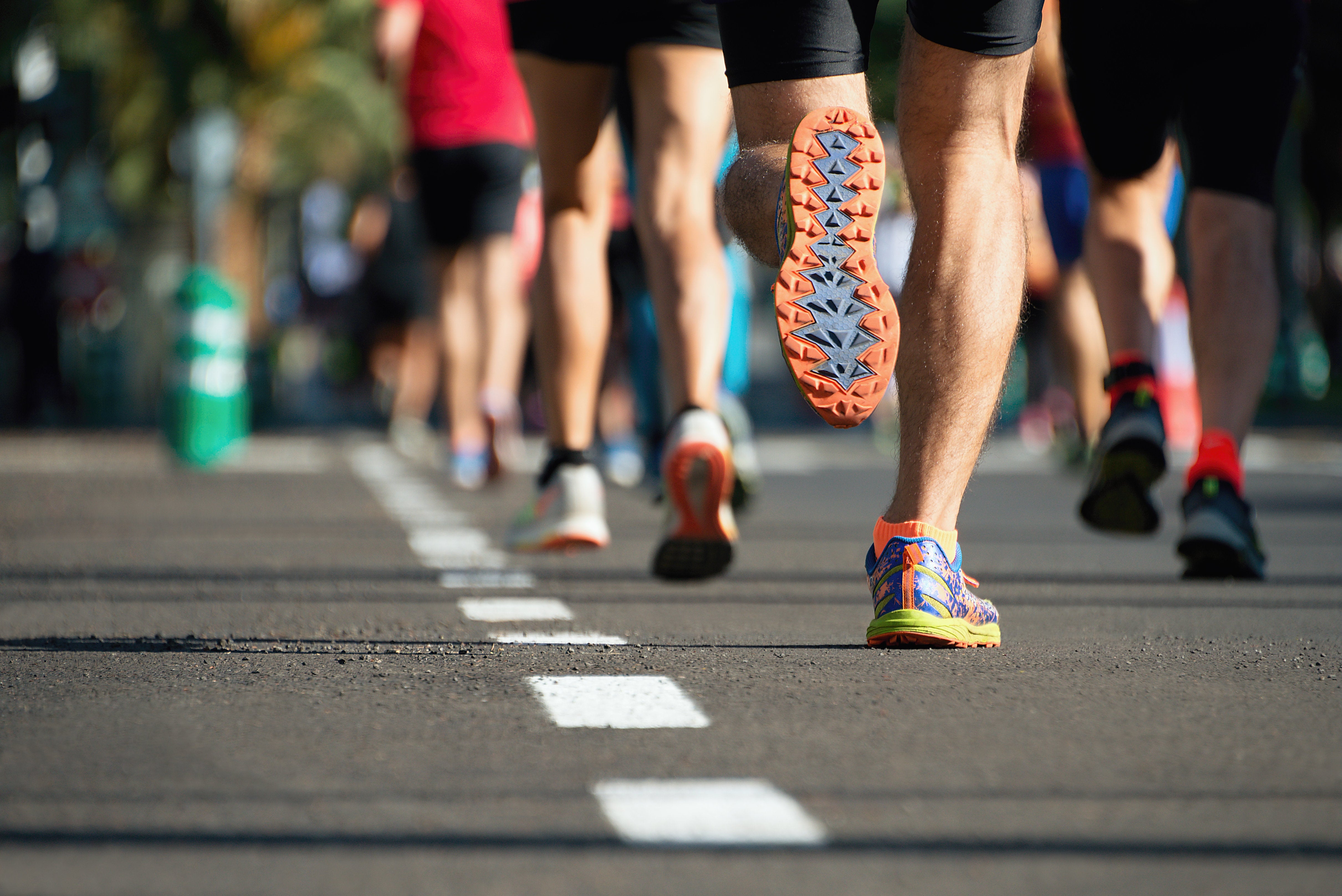 London Marathon taper time. An infamous part of training where marathon paranoia usually rears its ugly head, whilst you're trying to wind down for the big event. I've been here before. Only, unlike last year, 2018 will have a happy ending. I will see and cross and look back at that finish line.
Re-reading my opening paragraph, I went to delete that last sentence. The voice inside my head, afraid of what might become an over-claim. But that's ridiculous. Because I am positive. I'm confident. I believe in my body. Everyone always talks about dreaming, believing and succeeding. And now it's my turn to do just that. To banish, block and barricade the negative thoughts that attempt to rain on my commitment to 26.2.
Let's rewind. For me, 2017 started with aggression. After having to defer my London Marathon 2016 due to an operation, I was ready. With determination and a strict lifestyle, I made the decision that I was no longer free to indulge in my favourite foods. Not even a drop of alcohol was allowed to pass my lips. A healthy attitude (or so I thought) to go alongside my marathon training plan. I did not miss a run. Come rain or snow or sun, or all three in the space of ten minutes (sorry global warming), I was out there. With each long run, my confidence grew. My long run pace was averaging at 8min 27sec miles, meaning that a goal of 3hr 40min was in reach.
The physical training was seemingly in place. But looking back, I should have dedicated time to head space. Because if it involved the completion of 26.2 miles, you can guarantee I'd dedicated at least six different Google searches to it. A day. My mind was at capacity. If I read something new or came across a running thread with advice, it triggered something else to worry about. It occupied every percent of my concentration. My work was suffering. Lunch breaks? Pre-booked to researching something marathon-related. Conversations with anyone would end up circulating the topic of running. God-forbid actually finding someone else taking part. I'd be in my element asking questions, sharing tips and swapping running stories. How did people around me put up with my constant obsessing? All I could think about was that Sunday. Wishing it to be here already, longing for it to be over.
Looking back on it, I can barely …read more
Source:: The Huffington Post – UK Tec
(Visited 1 times, 1 visits today)