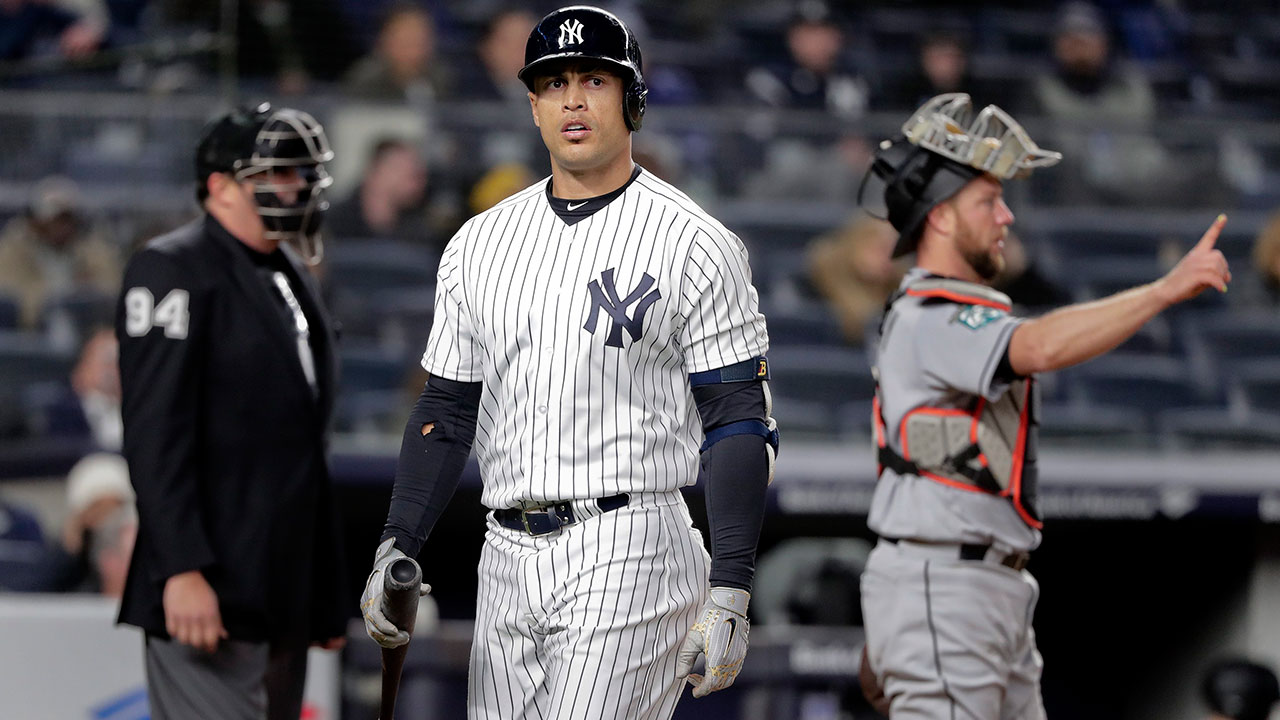 NEW YORK — Didi Gregorius homered twice for the second time this season, Gary Sanchez had three hits and three RBIs, and the New York Yankees romped to a 12-1 victory over Derek Jeter's Miami Marlins on Monday night.
About the only Yankees bopper who didn't get in on the fun was Giancarlo Stanton, who went hitless and got booed again by the hometown fans in his first game against his former team.
Aaron Judge became the fastest major leaguer to hit 60 career homers, and Gregorius finished with three RBIs. New York scored in each of the first five innings and built an 11-0 lead for Luis Severino (3-1), who allowed one hit in six scoreless innings and struck out eight.
Judge hit his fourth home run this season and reached 60 in 197 games, five fewer than Mark McGwire.
Jeter did not attend the game, the first between the teams since the former Yankees captain became Marlins CEO last October. Jeter invested in the group headed by Bruce Sherman that bought the club from Jeffrey Loria.
Another former Yankees captain was in Miami's dugout: Don Mattingly. Starting his third season as Marlins manager, Mattingly was welcomed by the Bleacher Creatures, who chanted "Don-nie Base-ball!" during their first-inning Roll Call. He tipped his cap in acknowledgement.
Stanton went 0 for 3 with two strikeouts, a bases-loaded foulout, a walk and was hit by a pitch. The four-time All-Star, two-time NL home run champion and reigning NL MVP was dealt to the Yankees in December as part of a Jeter-directed payroll purge. Stanton's fifth-inning strikeout triggered scattered boos, and loud ones followed when he fanned on three pitches in the seventh — raising his strikeout total to 27 in 15 games. Stanton is hitting .210 with three homers and 10 RBIs.
Mattingly was not surprised Stanton was booed during the Yankees' first homestand, when he twice struck out five times.
"It's New York. You struggle, you pay, right? That's all there is to it. It's a day-in, day-out place. It don't matter what you did last year," Mattingly said. "You don't really have any money in the bank. When you come here …read more
Source:: Sportsnet.ca
(Visited 1 times, 1 visits today)