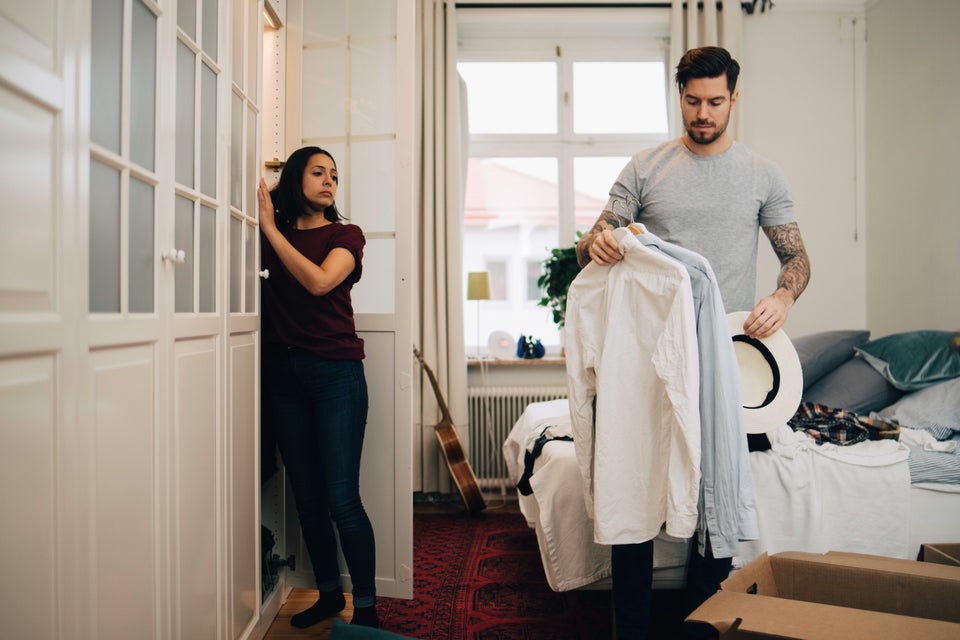 Although we shouldn't need a seasonal reminder to keep clutter at bay, warmer weather on the horizon is the perfect prompt for some fashion TLC to stop our wardrobe bursting at the seams.
A wardrobe revamp isn't just about rediscovering summer clothes, it's an opportune moment to assess what you have collected over the years: and for anyone living with limited space, neglect this chance at your peril.
But as anyone who has attempted to conquer the clothes pile will know – it is easier said than done.
How Do You Spring Clean Your Wardrobe?
Do you strive for a minimal capsule wardrobe or just a few spare hangers here and there? And how long unworn, really is too long?
Start by moving the items you don't need. The first stage of a revamp is about moving items you won't be wearing for the next few months. In April this is heavy knitwear and thick coats. These winter items are bulky and likely to sit untouched until the end of summer, so you can move them out of sight (you're not throwing away at this point). Find good storage solutions such as under-the-bed boxes or vacuum packing. Ensure they are well sealed so your clothes won't be ruined by moths or damp.
Move on to the easy wins. Even the most sentimental clothes-hoarder can start by getting rid of items that are so uncomfortable to wear that either a) you never wear them out of the house or b) when you do wear them, you come home with physical injuries. See shoes that require blister plasters, bras that cut into your ribcage and knickers that leave you with sore red marks on your hips.
Ask yourself some honest questions. In January, Weight Waters estimated there are around £10 billion worth of unworn clothes in our wardrobes, and one reason some of them are unworn is because we're waiting to get slimmer to fit into them. Anecdotally we can all vouch for keeping clothes that are the wrong size. If they don't fit now (and haven't for more than one year) then ditch them.
The average lifetime for a garment of clothing in the UK is just 2.2 years."
WRAP
Think about whether the item is still …read more
Source:: The Huffington Post – UK Tec
(Visited 1 times, 1 visits today)