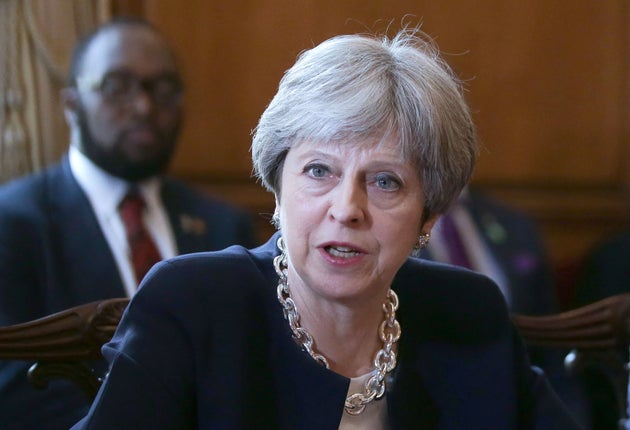 A migrant who reportedly belongs to the Windrush generation faces "imminent deportation" by the Home Office, according to two MPs.
Ruth Williams, whose 35-year-old son Mozi Haynes' is due to be deported tomorrow, got in touch with Labour MP David Lammy to say she feels "betrayed" by the Government.
She told the Tottenham MP: "I feel betrayed and a second class citizen in my own country. This makes me so sad and the Home Office must show some compassion.
"I am unwell and almost 75, I live on my own and I need my son to stay here. I need my family around me and I can't face being alone. He has applied to the Home Office and been refused twice."
The man, who lives in the Beaconsfield constituency, is in touch with his local MP Dominic Grieve, who has told HuffPost UK he has raised the case with the Home Office.
URGENT @ukhomeoffice@theresa_may@AmberRuddHR my office has just received a phone call about the son of Windrush Generation citizen being deported TOMORROW. Halt this deportation and all further deportations immediately. Call my office for more details. Dominic Grieve is the MP.
— David Lammy (@DavidLammy) April 17, 2018
My office has just received a call from Windrush Generation mother of a man who is being deported tomorrow. Cease this deportation immediately @AmberRuddHR@carolinenokes@ukhomeoffice@theresa_may pls RT: #EndWindrushDeportationshttps://t.co/0ir4wEy4Cn
— David Lammy (@DavidLammy) April 17, 2018
He said: "I have been made aware that there is a constituent of mine who comes from the Caribbean and is facing imminent deportation. This person may fall within the category of Windrush generation immigrants' children about whose immigration treatment serious concerns have been raised generally in Parliament. I have spoken to the person concerned.
"I have now taken the matter up directly with the Home Office and I am waiting to hear from them as to the issues in this case. I have been assured that I will be contacted with further information as soon as possible and that until the matter is clarified he will not be required to leave the country."
It emerged this week that thousands who answered the post-World War II call to come to the UK to work in essential services are being denied access to state healthcare, losing their jobs and even being threatened with deportation.
Despite living in the UK for decades, many …read more
Source:: The Huffington Post – UK Tec
(Visited 1 times, 1 visits today)