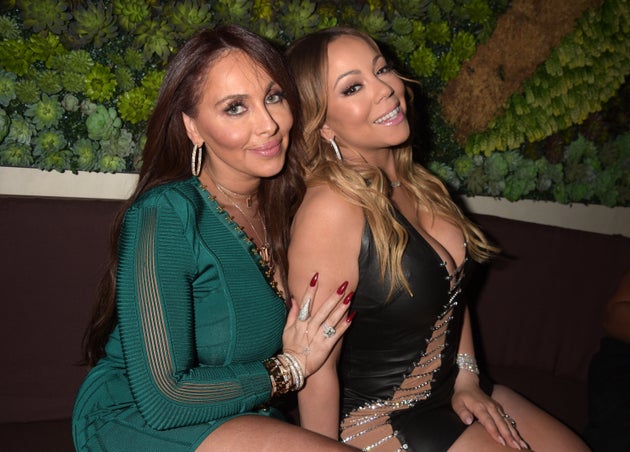 Mariah Carey's lawyer has slammed Stella Bulochnikov, the star's former assistant who recently stated her intention to sue the star.
On Monday (16 April), TMZ reported that Bulochnikov had filed a summons in a New York court earlier this week, claiming Mariah broke the Fair Employment and Housing Act, and breached her contract.
But speaking later in the day, Mariah's representative hit back when contacted by Page Six.
They said: "Stella Bulochnikov was terminated from employment as Mariah¹s manager due to failure to perform her job effectively and ill-serving her client. Stella was not under contract for employment.
"She has been spreading false rumors to any media outlet that will publish them. We won't respond to lies and threats.
"Again, if this frivolous and baseless claim is filed, we will defend against it vigorously and successfully. It is also interesting to note that this is the first lawyer who will move forward on Stella's behalf, having previously gone through three others who wouldn't."
Bulochnikov is believed to be seeking a payout for damages, claiming that Mariah didn't pay her.
She had worked for the star for three years, until they parted ways in 2017.
Mariah has had a turbulent few years and recently revealed that she was diagnosed with bipolar disorder in 2001, but didn't seek treatment until 2016.
READ MORE:
Mariah Carey 'Uplifted' By Public Support Since Sharing Bipolar Disorder Diagnosis
…read more
Source:: The Huffington Post – UK Tec
(Visited 1 times, 1 visits today)