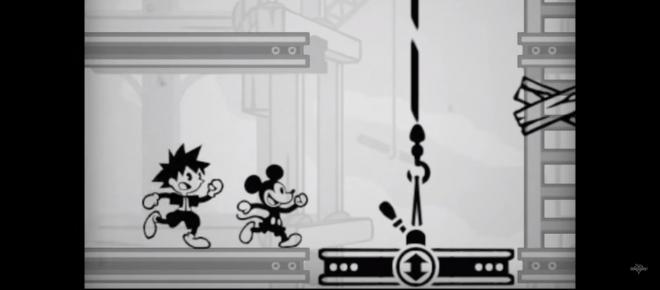 The latest updates for "Kingdom Hearts 3" reveal the first mini-game for the upcoming sequel. Square Enix released a new gameplay trailer at the "Kingdom Hearts Union X" event and it featured Sora joining Mickey Mouse in a classic LCD-styled adventure video game. It seems that aside from the main story, video game fans can do more activities in the sequel and the teaser may prove to be the first step for other mini-games for the franchise. There are also rumors of possible multiple endings for players to unlock in finishing "Kingdom Hearts 3's" story. Multiple endings may vary depending on the decisions the player makes during the course of its story. A report by VG 24/7 presented most of the information used in this article.
Mini-games confirmed
The trailer starts with Sora playing a portable game at Twilight Town as the scene changes into a 1980s-styled platform level featuring him and Mickey Mouse. Four different mini-games are shown in the trailer and they are "Barnyard Battle," "The Karnival Kid, " "Giant Land," and "Musical Farmer." They all feature the same color scheme and play style controls.
…Read more …read more
Source:: blasting news
(Visited 1 times, 1 visits today)