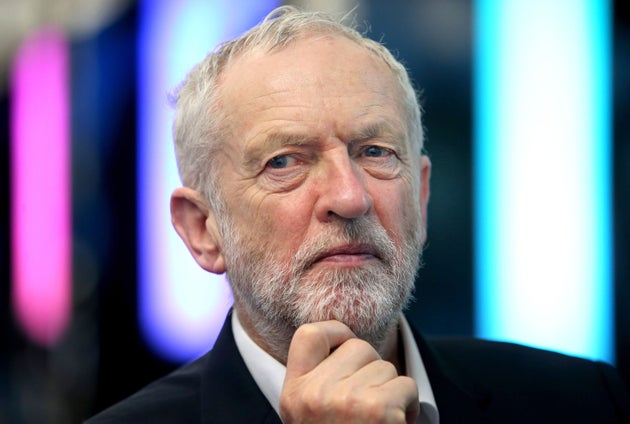 Jeremy Corbyn will duck a challenge to debate tackling anti-Semitism in Parliament this afternoon, his office has confirmed.
Communities Secretary Sajid Javid threw down the gauntlet to the Labour leader last month after Corbyn found himself engulfed in yet another row about anti-Semitism in the party.
But Corbyn will not take part in Tuesday's Parliamentary debate, with his office telling HuffPost UK that Javid's opposite number – Shadow Communities Secretary Andrew Gwynne – will lead from the opposition's despatch box, as that is parliamentary procedure.
Shadow Home Secretary Diane Abbott is due to speak, as Home Secretary Amber Rudd is set to take part.
It is understood Corbyn will be in the Chamber for the debate, which is due to begin at 4pm, but is not planning to speak.
Enough is enough @jeremycorbyn. I'm going to ask for a debate in Parliament on anti-semitism in coming weeks. I challenge you to turn up and personally speak for the Opposition. Your opportunity to explain why you defend the world's oldest hatred https://t.co/3heIruVBo6
— Sajid Javid (@sajidjavid) March 23, 2018
Another big day in Parliament today with first General Debate on antisemitism. Sincerely hoping @jeremycorbyn will make time to at least listen to, if not speak about, this important issue #EnoughisEnough
— Sajid Javid (@sajidjavid) April 17, 2018
Jewish community groups held a protest outside Parliament last month calling for Labour to take action against anti-Semitism in the party, just days after it emerged Corbyn had defended a racist mural on the grounds of free speech in 2012.
The Labour leader admitted there are "pockets" of anti-Semitism in his party, and vowed to be a "militant opponent" of the prejudice going forward.
I have written to the Board of Deputies and the Jewish Leadership Council. I will never be anything other than a militant opponent of antisemitism. In this fight, I am an ally and always will be. pic.twitter.com/QhQnFEpplU
— Jeremy Corbyn (@jeremycorbyn) March 26, 2018
Since that protest, the Israeli Labor Party has cut ties with Corbyn's office, accusing the Islington North MP of showing "hostility" towards the Jewish community.
Corbyn is set to meet with the Board of Deputies of British Jews on Tuesday April 24 to discuss how to tackle anti-Semitism in his party.
Related…
Have Antisemitism Allegations Stopped Corbyn Being …read more
Source:: The Huffington Post – UK Tec
(Visited 1 times, 1 visits today)