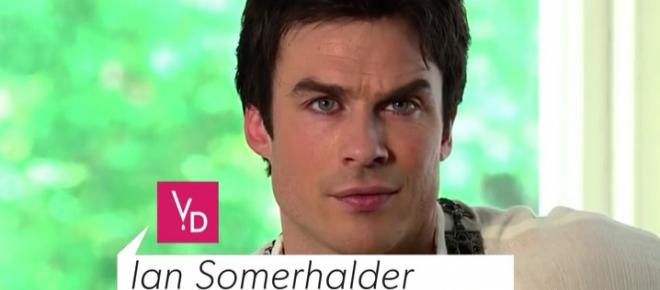 Vampires seem to be what Ian Somerhalder knows best. He starred as Damon Salvatore on "The Vampire Diaries" during its entire eight-year run and now has plans to star in another vampire show. He has teamed up with Netflix to appear as the leading man on "V-Wars" roughly a year after his former show came to an end. A report by the Hollywood Reporter presented most of the details used in this article.
'A Chronicle of the Vampire Wars'
Edited by Jonathan Maberry, "A Chronicle of the Vampire Wars" is the name of a comic series. The "V-Wars" collection is now being turned into a TV series set to air on Netflix. IDW Publishing owns the rights to the books, with a New York Times bestselling author as the one who created them. Maberry has dived into the world of vampires unlike any other, with a war between those who remain alive and the undead. There are 11 issues in the first volume, released in 2014 and 2015, with other installments as well.
Ten-episode order
Netflix has given a straight-to-series order to the show. It will, at the very least, have ten episodes. Based on fan reaction, it could become another popular guilty pleasure just as Somerhalder's former vampire show was for so many. People will need to tune into the show once it airs to bring in the ratings and ensure a larger episode order if they want to see Somerhalder stick around.
Dr. Luther Swann
Somerhalder will be taking on the role of Dr. Luther Swann. Unlike his "Vampire Diaries" role, he will not be playing a vampire. Somerhalder instead finds himself trying to figure out what disease has taken over his best friend, and many others before it can spread too far. Somerhalder will not only star in the show but also serve as the director in some capacity. His character is faced with a daunting task as he watches his best friend rise to power among the vampire crowd, leading the very war Swann is trying to stop.
IDW and High Park Entertainment to produce
The publishing company, IDW, is set to produce the series. They will work with High Park Entertainment to create an action-packed series that fans of both the original comics and Somerhalder are sure to enjoy. William Laurin and Glenn Davis will act as showrunners while Brad Turner directs at least the pilot episode. …read more
Source:: blasting news
(Visited 1 times, 1 visits today)