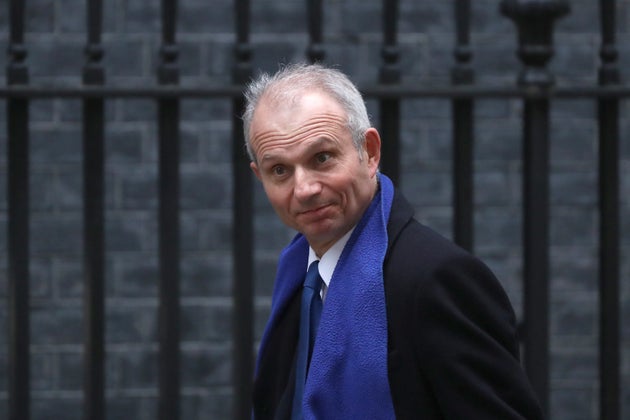 The Government is still not sure if any Windrush generation migrants have been wrongly deported from the UK.
It has emerged this week that thousands who answered the post-World War II call to come to the UK to work in essential services are being denied access to state healthcare, losing their jobs and even being threatened with deportation.
Despite living in the UK for decades, the Home Office has accused many of not having the proper documentation in a move branded "shameful" by MPs across the Commons on Monday.
Cabinet Office minister David Lidington said that, while ministers were not aware of any deportations, Home Office staff were frantically searching records to double check.
There had been confusion after immigration minister Caroline Nokes appeared to suggest that some individuals may already have been deported in error.
Home Secretary Amber Rudd, who offered an apology to Windrush migrants on Monday, told MPs she was not aware of any specific cases.
Lidington told BBC Radio 4′s Today on Tuesday: "I talked to the Home Secretary about this last night and the position is that we have no information.
"We don't know of any cases where someone has been deported from this category."
He added that Whitehall staff were searching records to see if anything had gone "appallingly wrong in that way".
Asked if he was ashamed of how the Government had dealt with the Windrush generation issue, Lidington later told Sky News: "I think it's clear it's been badly handled.
"And the Home Secretary was right to make a full apology on behalf of, not just her department, but the Government as a whole.
"This should not have happened."
Meanwhile, Prime Minister Theresa May has told her Jamaican counterpart, Andrew Holness, his country is Britain's "key partner in the Caribbean", and how there are "great opportunities" to enhance the partnership between the two countries.
During bilateral talks inside Downing Street on Tuesday, she said: "It is about business, it is also about people and I think that is, as we have just said, important links."
Sat in the white room of Number 10, with both their respective flags behind them, Prime Minister Holness told Mrs May that he saw the meeting as a chance to "strengthen and possibly reset" the relationship.
"Sometimes, these ties – though they bind us together – sometimes they wane. Sometimes they don't get the attention, so I see this as a great opportunity for us to rebuild the relationship …read more
Source:: The Huffington Post – UK Tec
(Visited 1 times, 1 visits today)