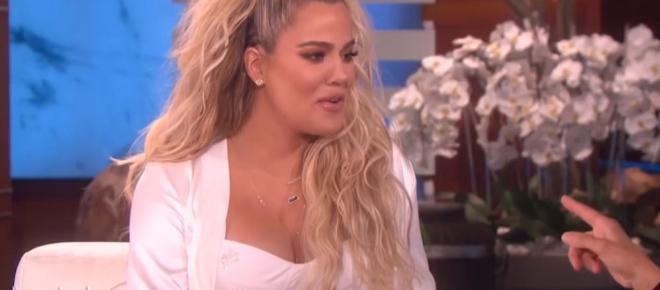 Khloe Kardashian is breaking her silence for the first time since boyfriend Tristan Thompson's cheating scandal to reveal the name she has chosen for her daughter. The "Keeping Up With The Kardashians" star took to her Instagram account on Monday (April 16) to officially announce the name of her first child is True Thompson.
Welcome to the world little True Thompson
As many fans know, Khloe Kardashian and Tristan Thompson welcomed their little bundle of joy last week, just days after photos and video of Tristan allegedly cheating on Khloe with multiple women were leaked online. In addition to the shocking evidence against Tristan, there were also photos of the Cleveland Cavaliers player accompanying one of the women he reportedly cheated on Khloe with back to his hotel just three days before the birth of little True Thompson.
Khloe breaks her silence to announce her daughter to the world
Khloe Kardashian made the announcement on her social media account after staying radio silent following Tristan Thompson's shocking cheating scandal. The reality star couldn't hold her joy back over her baby girl any longer, however, and broke that silence to gush over her newborn daughter. Khloe revealed that little True Thompson had "completely stolen" her heart, and was a "blessing" to the entire family. She ended the post by revealing that both "Mommy and Daddy" loved their newborn baby girl. Meanwhile, sources are revealing that despite the devastating news of Tristan's cheating, the new mom is "so happy" to have her little girl in the world with her.
…Read more …read more
Source:: blasting news
(Visited 1 times, 1 visits today)