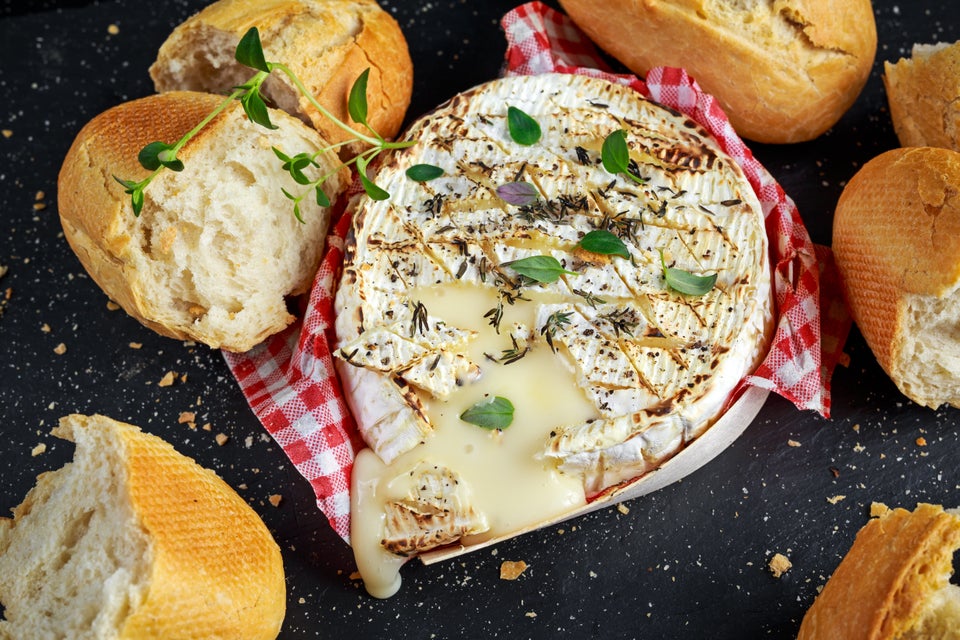 Chefs have revealed it's not unusual for them to have to buy emergency ingredients from supermarkets. The revelation comes after a Bristol restaurant chef was dismissed for serving a £1.15 Asda Camembert, still in its original packaging, to a customer paying £13 for the baked dish.
Last week Emma Daniels took to Trip Advisor to complain about the sharing platter from Severn Shed restaurant in Bristol. After eating the dish, which consisted of baked Camembert, chutney and bread, she discovered the cheese was packaged inside an Asda box.
After her review was widely-reported by the media, the restaurant's manager Ashley Kirwan revealed the member of staff in charge of the kitchen is "no longer in the business". HuffPost UK spoke to chefs about their reaction to #camembertgate and they say the debacle shows that, as consumers, we have a lot to learn about how the restaurant business works and where our food comes from.
Joe Curtis, founder of catering company A La Mesa, in London, admits that he has at times had to source emergency ingredients from a supermarket. "When needs must," he says. "It could be anything – we make our own ice cream, but if an accident happens and somebody drops it then you have to go and buy a replacement.
"I think something that's quite common, which hopefully people won't be too shocked by, is that if you do run out of cabbage or Suffolk carrots then you'd go and buy more to add to the dish." But he warns against doing the same for key ingredients: "It's a different story if you say you're getting wild Cornish sea bass from the North Sea, and you send someone to the supermarket to get the Turkish or Greek sea bass which was caught and filleted three weeks ago."
Curtis says he writes his own menus and doesn't use the word 'provenance' lightly. "If I write that my pork belly is from Gloucester, then I'd check with our suppliers, if not the farm, that it definitely is," he explains. "We just put a cheese board on yesterday, which are all English cheeses from La Fromagerie and we've got all the paperwork and the blurb from suppliers proving it."
Andrei Lussmann, managing director of Lussmanns restaurant group, says food served in his restaurants is sourced through either producers or wholesalers, although that's not to say staff haven't had to …read more
Source:: The Huffington Post – UK Tec
(Visited 1 times, 1 visits today)