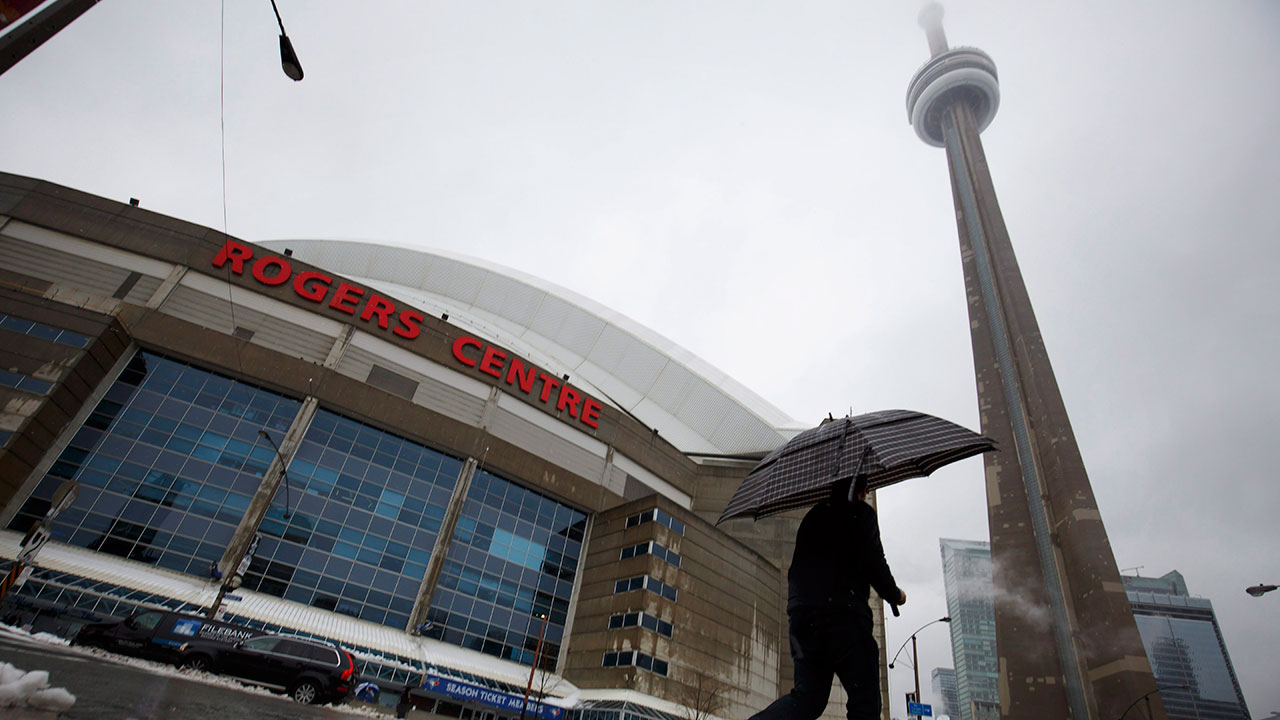 Monday's game between the Toronto Blue Jays and Kansas City Royals has been postponed to Tuesday as part of a doubleheader.
Tonight's game has been cancelled due to inclement weather causing damage to our roof. We apologize to our fans for this inconvenience. Further info for those with purchased tickets to the game will be shared shortly. Tomorrow's game will be a 3:07 p.m. traditional doubleheader
— Toronto Blue Jays (@BlueJays) April 16, 2018
Earlier in the day, ice from the CN Tower fell on the Rogers Centre's roof, causing a small hole. Despite the organization's best efforts, the repairs were not completed in time for the game to proceed.
This marks the third straight Blue Jays game that has been postponed due to unfortunate weather conditions. Over the weekend the clubs had its road trip activity in Cleveland cut as well.
Source:: Sportsnet.ca
(Visited 1 times, 1 visits today)