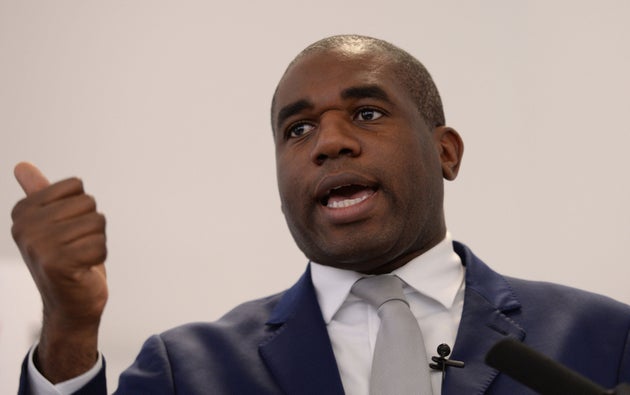 MPs from across the political spectrum are calling on Theresa May to voice their anger that scores of Commonwealth-born, long-term British residents were incorrectly deemed illegal immigrants.
Thousands who answered the post-World War II call to come to the UK to work in essential services are being denied access to state healthcare, losing their jobs and even being threatened with deportation.
The letter to the Prime Minister, signed by 140 MPs and coordinated by Labour's David Lammy, was sent after Downing Street rejected a formal diplomatic request to discuss Commonwealth nations' fears.
MPs are calling for immediate guarantee of the status of all Commonwealth nationals and an "effective, humane" clarification of their immigration status.
The issue threatens to cause a diplomatic incident as Commonwealth heads of government prepare to meet in London this week.
The 140 MPs hail from six parties (Labour, Conservative, Liberal Democrats, SNP, Plaid Cymru, Green).
The letter is backed by Labour leader Jeremy Corbyn, Shadow Home Secretary Diane Abbott, Chair of the Home Affairs Select Committee Yvette Cooper and senior Conservative MPs Sarah Wollaston, Peter Bottomley and Bob Blackman. It also has the support of arch-Brexiteer Jacob Rees-Mogg.
David Lammy, chair of the Race and Community All Party Parliamentary Group, said: "What is going on is grotesque, immoral and inhumane. It is a stain on our nation's conscience and the Prime Minister must act urgently to right this historic wrong.
"After World War II we invited the Windrush Generation over as citizens to help rebuild our country, and now their children are being treated like criminals.
"The government is essentially stripping people of the rights that our government itself granted decades ago. These individuals have done nothing wrong and there is no basis upon which the Home Office can justify what they are doing. Some of the cases that have caught the public's attention are truly heart-breaking. These individuals have lived in this country for decades – working hard, paying taxes, raising their families and contributing so much to our country.
"The Home Office is treating these individuals like criminals whenever they come into contact with the state and this situation has left thousands of people too scared and anxious to seek to clarify their own status for fear that they will be stripped of their status or deported back to a country that they have no memory of and is certainly not their home. Their home is here."
Arch-Brexiteer Jacob Rees-Mogg …read more
Source:: The Huffington Post – UK Tec
(Visited 1 times, 1 visits today)