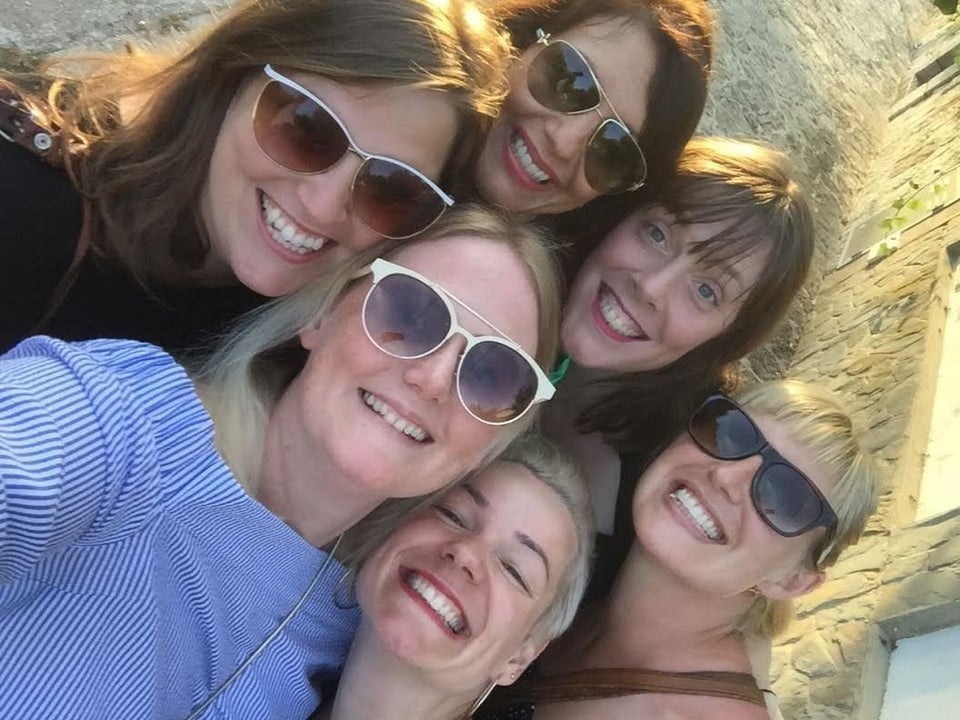 It's Friday morning and Labour politician Jess Phillips, 36, has finished the school run and is now sat in a local coffee shop to meet her five best female friends to catch up. Every week without exception the group of women spend an hour together, in the same location, with the same drink order. "But don't put the name of the place, because then someone might come along and ask me about Brexit and that would ruin it," she laughs.
Phillips, who has been the MP for Birmingham Yardley since May 2015 and is also on the Women and Equalities Committee, credits the strength of her female friendships, and time dedicated to her family and two children, as her primary way of coping with the pressures of her career, and well-documented struggle with anxiety.
"After Jo [Cox] was killed and the referendum happened, there was this really horrible time at work and I made a decision to be with my family and friends more," says Phillips. In fact she had such a change of heart, she will no longer let her personal secretary organise any work commitments before Friday coffee time – "I'm quite regimented about it," she explains.
In the (almost) three years since Phillips was elected to the Commons, her workload has been unrelenting. And she has no ambition to slow down, in fact the long-standing critic of Jeremy Corbyn, told HuffPost UK she would be willing to stand for position of party leader if the opportunity arose.
But her professional ambition has required Phillip's friends to be dogged in their pursuit of her time. "I always find a reason why I have to be at work," she confesses. So instead of giving up, one friend, Alex, decided to chummy up with Phillip's diary secretary. "They're pretty good at looking after me."
Thanks to their persistence, Phillips says that she sees her female friends to socialise in the evenings at least twice a month. "We will go out together, to have dinner at someones house or go out for a curry and go dancing. And when I'm out with them I don't worry about work at all, people can take photographs. I don't let it bother me."
"We will go out together, to have dinner at someone's house or …read more
Source:: The Huffington Post – UK Tec
(Visited 3 times, 1 visits today)