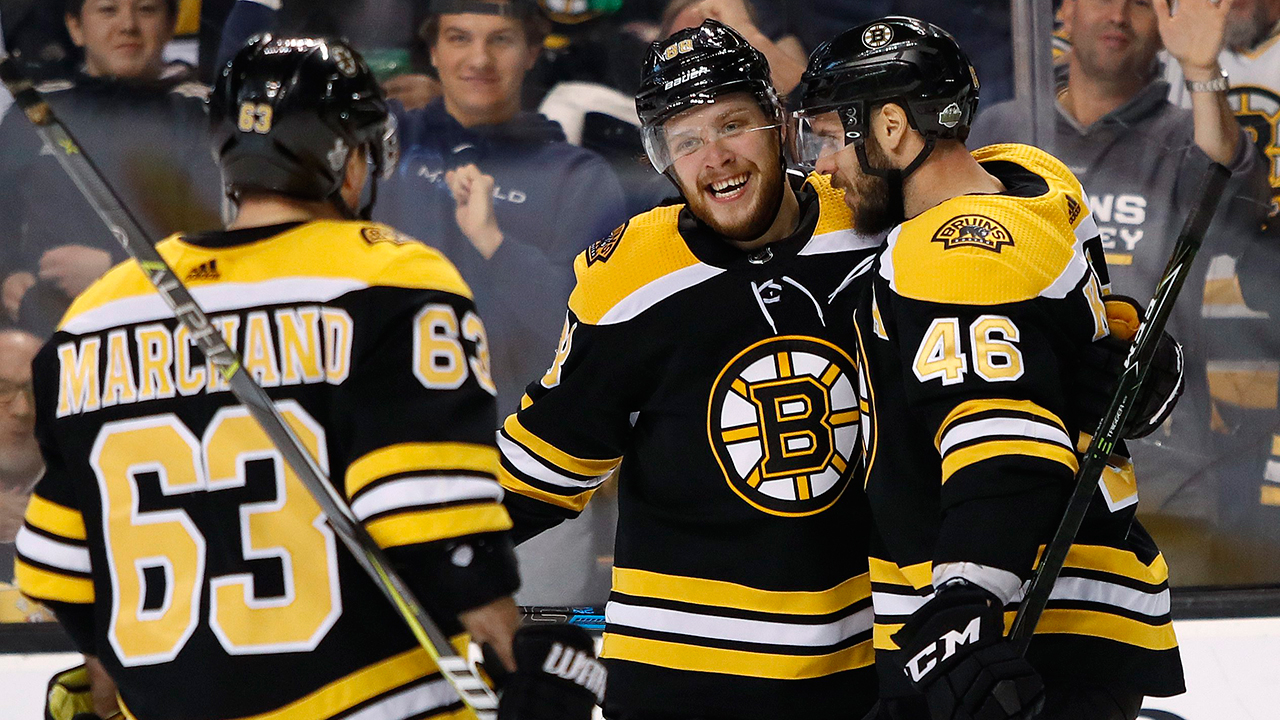 BOSTON — David Pastrnak had three goals and three assists as the Boston Bruins thumped the Toronto Maple Leafs 7-3 on Saturday to take a 2-0 lead in their best-of-seven first-round playoff series.
Jake DeBrusk, Kevan Miller, Rick Nash and David Krejci also scored for Boston. Patrice Bergeron, Brad Marchand and Torey Krug each added.
Tuukka Rask stopped 30 shots for the Bruins.
Mitch Marner, with a goal and an assist, Tyler Bozak and James van Riemsdyk replied for the Leafs. Frederik Andersen allowed three goals on five shots before getting pulled at a raucous TD Garden. Curtis McElhinney made 19 saves in relief.
The Eastern Conference quarterfinal now switches to Air Canada Centre for Games 3 and 4 on Monday and Thursday.
Boston's top line of Pastrnak, Marchand and Bergeron combined for six points in Boston's 5-1 victory in Game 1.
They accomplished the same feat during a frantic 10-minute stretch of Saturday's first period, and now have 20 points through six periods against the floundering Leafs.
The Bruins grabbed the lead at 5:26 when Pastrnak picked up the puck in front of Andersen and made a slick move to score his second goal of the series.
A Boston power play that went 3 for 6 in the opener then went to work after Toronto was penalized for too many men on the ice, with DeBrusk outmuscling Leafs defenceman Nikita Zaitev, who would be on for all four first-period goals, in front to redirect Krug's feed past Andersen at 9:46.
The goal came moments after Toronto's Kasperi Kapanen rang a shot off the post on a shorthanded breakaway.
Boston's deluge continued at 12:13 when Miller was allowed way too much time and space in the corner before firing a puck in front that deflected in off Zaitsev.
That was it for Andersen, but the Bruins kept coming and went back to the power play when Ron Hainsey jumped Tim Schaller after he hit Marner.
Nash buried a rebound on McElhinney just 11 seconds later at the 15-minute mark to make it 4-0 — the 11th power-play goal Toronto has given up in its last seven …read more
Source:: Sportsnet.ca
(Visited 1 times, 1 visits today)