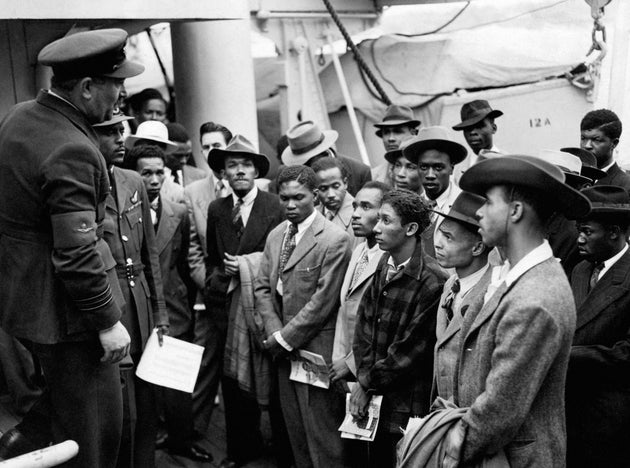 A Government minister has said the Home Office has "no intention" of deporting undocumented 'Windrush generation' migrants to the UK as anger grows over the uncertain status of potentially thousands of British citizens.
An online petition calling for an amnesty for those who arrived in Britain from Commonwealth countries in the Caribbean as children following the Second World War has now attracted more than 100,000 signatures and could trigger a debate in Parliament.
It comes amid reports that those who answered the call to come to the UK to work in essential services in the 1950s and 1960s are being denied access to state healthcare, losing their jobs and even being threatened with deportation.
Church of England bishops and Caribbean diplomats have condemned the Home Office's treatment of many long-term Commonwealth-born UK residents.
In response to the outrage, immigration minister Caroline Noakes has moved to ease the "anxiety" – and acknowledged the issue has arisen from newly-tightened immigration rules so NHS treatment and housing is available to "only those with a legal right to live here".
In a blog for The Voice newspaper, immigration minister Caroline Noakes wrote: "I know that there is a growing sense of anxiety among some people in the Windrush generation, who came here from Commonwealth countries in the Caribbean, about their immigration status here in the UK.
"These are people who have built a life here, and who in turn have made a massive contribution to the life of this country.
"I want to give them some reassurance, because we have absolutely no intention of asking anyone to leave who has the right to remain here.
"The overwhelming majority of the Windrush generation already have the immigration documents they need, but some – through no fault of their own – have not.
"Those are the people we are working hard to help now."
On behalf of Windrush Generation thank you for the public your support & gratitude in our campaign that our children are already British Citizens. Keep signing the petition & engage with your MP till we have a date fixed in Parliament #windrushjusticehttps://t.co/Knevz6vtFQpic.twitter.com/yoycF4J1Gy
— Patrick Vernon (@ppvernon) April 15, 2018
Writing ahead of this week's Commonwealth heads of government meeting in London, Noakes encouraged anyone concerned about their status to apply for "a simple card which is available from the Home Office".
The Guardian newspaper has highlighted a number of cases of people being threatened with deportation, …read more
Source:: The Huffington Post – UK Tec
(Visited 1 times, 1 visits today)