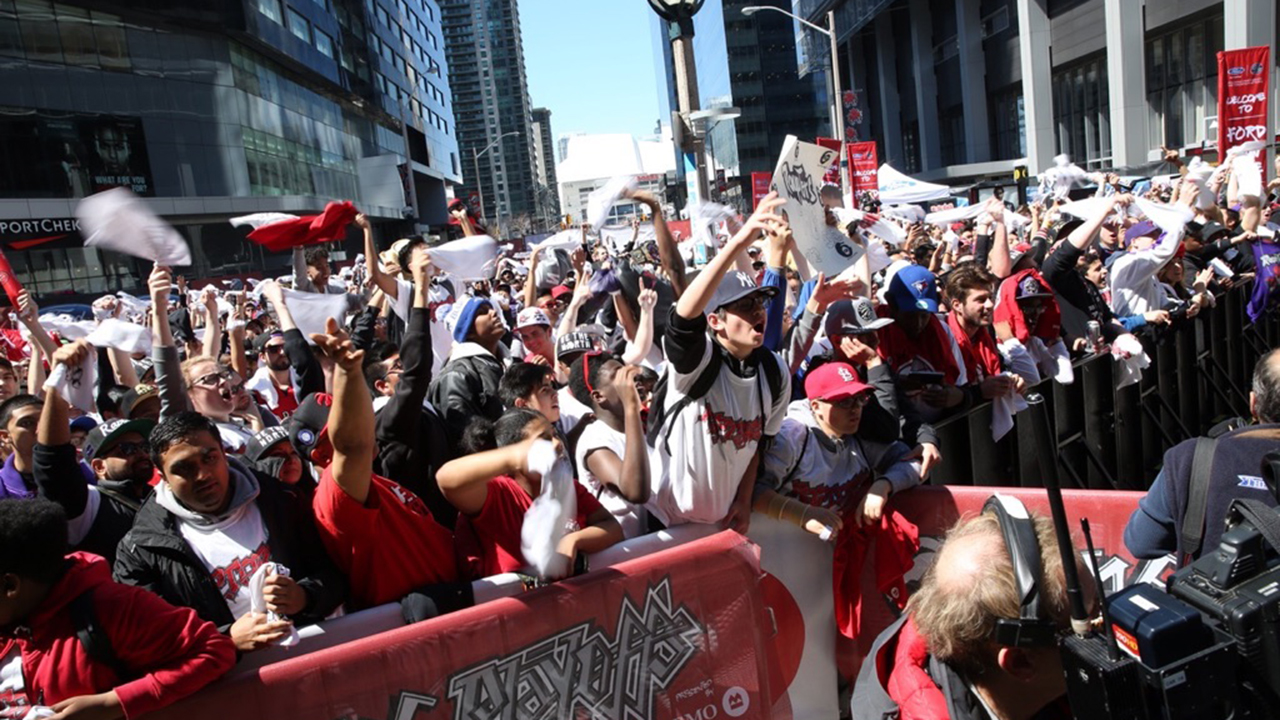 The tailgating party outside Air Canada Centre for the Toronto Raptors' playoff run in Maple Leafs square — affectionately known as "Jurassic Park" — has been cancelled for Game 1 Saturday due to inclement weather.
Just receiving word that all outdoor tailgating plans in Jurassic Park have been cancelled for the safety of the fans based on the weather. https://t.co/TQT5vKIAum
— Matt Devlin (@Matt__Devlin) April 14, 2018
According to the CityNews forecast, Toronto is expected to get hit with freezing rain beginning at 2:00 p.m. ET.
The Raptors are scheduled to kick off their 2018 post-season against the Washington Wizards at 5:30 p.m.
There's been no word if the Toronto Maple Leafs' tailgating party has been cancelled yet as they play the Boston Bruins in Game 2 of their opening-round Stanley Cup Playoffs series at 8:00 p.m. ET.
Source:: Sportsnet.ca
(Visited 1 times, 1 visits today)