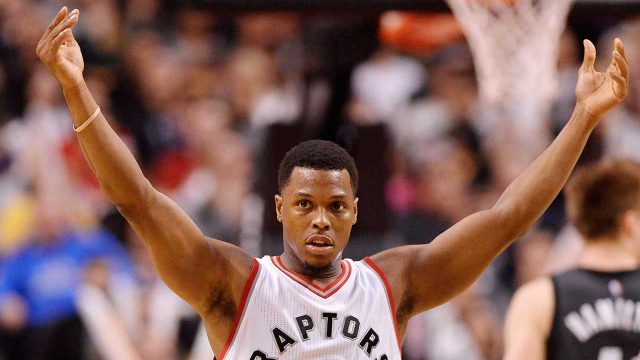 TORONTO — Over the next 48 hours, as the Toronto Raptors prepare to open the playoffs against the Washington Wizards, there will be a lot of talk about the past, about a cursed April-May history for this franchise.
Did you know that Washington swept Toronto in the first round three years ago? And that, while the teams are largely different today, the principal players remain the same?
Have you been made aware of the dozen times Toronto has played the first game of a playoff series, and how a whopping 11 of them, including the last 9 consecutively, have not gone well at all?
Has someone mentioned how finishing among the Eastern Conference's top regular season teams over four straight springs has produced only three playoff series wins for these Raptors of Toronto? And how their currently projected playoff path goes right through the two teams — Washington and the Cleveland Cavaliers — who ended their last three seasons?
Toronto Raptors on Sportsnet NOW
Live stream 41 Toronto Raptors games, over 100 other marquee NBA matchups, plus select playoffs and NBA Finals games.
LEARN MORE
Indeed, that history is evident and damning. Everyone remembers it and it won't ever change. But DeMar DeRozan isn't sold on the narrative.
"I think I just get to a point to where I don't understand it," a perplexed DeRozan said, when asked for his thoughts on the public perception of the Raptors as a team that wins at will right up until they really need to. "You can always pick the negative things out of the positive things we've accomplished. I just don't pay no mind to it. We had a great season."
Here's the other way of reading it. Toronto has the fourth-highest winning percentage in basketball over the last five seasons, and have won the third-most playoff games over the last two, trailing only the Golden State Warriors and Cleveland, the NBA's most recent champions.
The Raptors are the only group to finish top-five in both offensive and defensive efficiency this year, winning more games than every team but the Houston Rockets during a season in which no one picked them to even win their division. They were a top-five team in assist to turnover ratio, effective field goal percentage, and true shooting percentage. They set a franchise record for wins. No team protected home court better.
They did …read more
Source:: Sportsnet.ca
(Visited 3 times, 1 visits today)