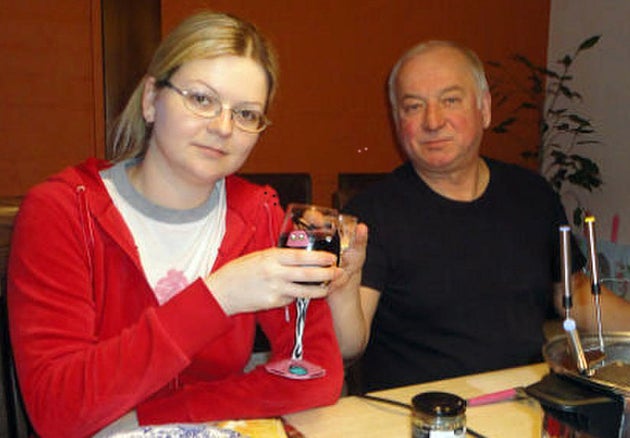 After a month of rumours and an escalating diplomatic row over the shocking poisoning of a father and daughter in the quiet town of Salisbury, one of the victims, Yulia Skirpal, has finally been released from hospital.
After being treated for four weeks for an attack using a deadly Soviet-developed nerve agent called Novichok, the 33-year-old was ushered out of Salisbury District Hospital on Monday night and taken to a secret location.
Her father, 66-year-old former Russian double agent Sergei Skirpal remains in treatment, but doctors said he is recovering rapidly, and would be released in "due course".
The news of the attack shocked the nation, united Europe against the likely perpetrator, Russia, and boosted support for Theresa May's government, which talked tough in the face of repeated Kremlin denials of responsibility. But what happens next for the Skripals?
Will they fully recover?
Just two weeks ago, Theresa May warned the Skripals "may never recover fully".
Dr Michelle Carlin, a toxicologist at Northumbria University, told HuffPost UK it was too soon to give the Skripals a proper prognosis, because knowledge of Novichok's impact on the body was limited and mostly based on historical cases.
"You have to give the body time to recover," she said. She added symptoms of exposure to nerve agents could include long-term neurological damage and respiratory problems.
"If they're being discharged they have been deemed fit enough to go outside but we don't know what the long term effects are going to be," she added.
The only confirmed case of Novichok exposure is scientist Andrei Zheleznyakov, who was exposed to a small amount in a Moscow lab accident in 1987 and suffered five years of ill health before he died of a brain seizure.
Will Yulia claim asylum in the UK?
Despite being imprisoned in Russia for giving secrets to MI6 and living in Britain since 2010, Sergei Skripal remains a Russian national, the country's embassy in London confirmed.
Yulia Skripal flew from Russia to Heathrow the day before the poisoning and reportedly divided her time between the UK and Moscow.
Viktoria Skripal, Yulia's cousin, has said she expects her to seek asylum here. "I know that Yulia Skripal's statement about political asylum is coming already," she told a Russian TV talk show on Monday.
Speaking after Yulia's discharge was announced, Viktoria said she could not reach her by phone. She told Russian news agency Interfax: "Nobody has seen her, nobody knows anything, either there or …read more
Source:: The Huffington Post – UK Tec
(Visited 1 times, 1 visits today)