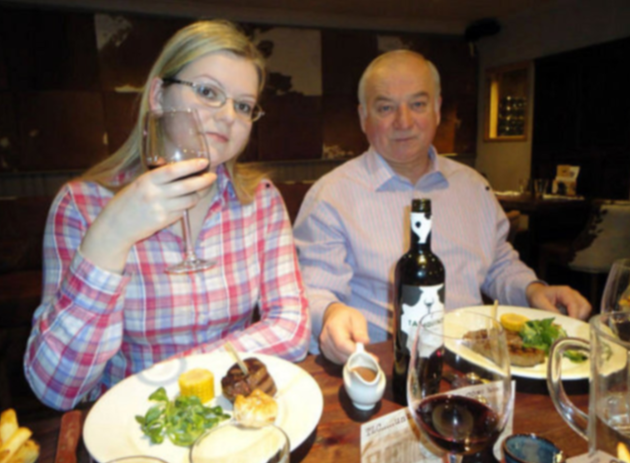 The international chemical weapons watchdog has backed Britain's findings as to the identity of the chemical used in the Salisbury nerve agent attack.
The Organisation for the Prohibition of Chemical Weapons (OPCW) said an analysis of samples taken from Sergei Skripal, his daughter, Yulia, and Detective Sergeant Nick Bailey, confirmed the UK's assessment.
The Government has said that its analysis by military experts at Porton Down showed they were affected by Novichok – a military grade nerve agent developed by Russia.
The executive summary released by the OPCW does not mention Novichok by name.
It states: "The results of the analysis by the OPCW designated laboratories of environmental and biomedical samples collected by the OPCW team confirms the findings of the United Kingdom relating to the identity of the toxic chemical that was used in Salisbury and severely injured three people."
The poisoning of the pair in Salisbury last month has triggered a diplomatic standoff between the west and Russia. The Kremlin has denied any responsibility for the nerve agent attack, and has questioned every detail of the UK-led investigation.
Yulia Skripal was discharged from hospital on Monday and reportedly ushered to a secret location. Her 66-year-old father, a former Russian double agent, was still in recovery but doctors said he would be released "in due course".
On Wednesday, Yulia Skripal issued a statement saying she did not want consular assistance from the Russian Embassy.
Yulia also asked her cousin Viktoria Skripal, who has questioned the British Government's actions and been rejected for a visa to enter the UK, not to contact or visit her.
She said: "I want to stress that no one speaks for me, or for my father, but ourselves.
"I thank my cousin Viktoria for her concern for us, but ask that she does not visit me or try to contact me for the time being."
The 33-year-old said she has found herself in a "totally different life" as she continues to recover from the attack.
The Russian Embassy said Yulia Skripal's statement, issued by the Metropolitan Police "only strengthens suspicions that we are dealing with a forcible isolation of the Russian citizen".
She said in her statement: "I have specially trained officers available to me, who are helping to take care of me and to explain the investigative processes that are being undertaken.
"I have access to friends and family, and I have been made aware of my specific contacts at the Russian embassy who have …read more
Source:: The Huffington Post – UK Tec
(Visited 1 times, 1 visits today)