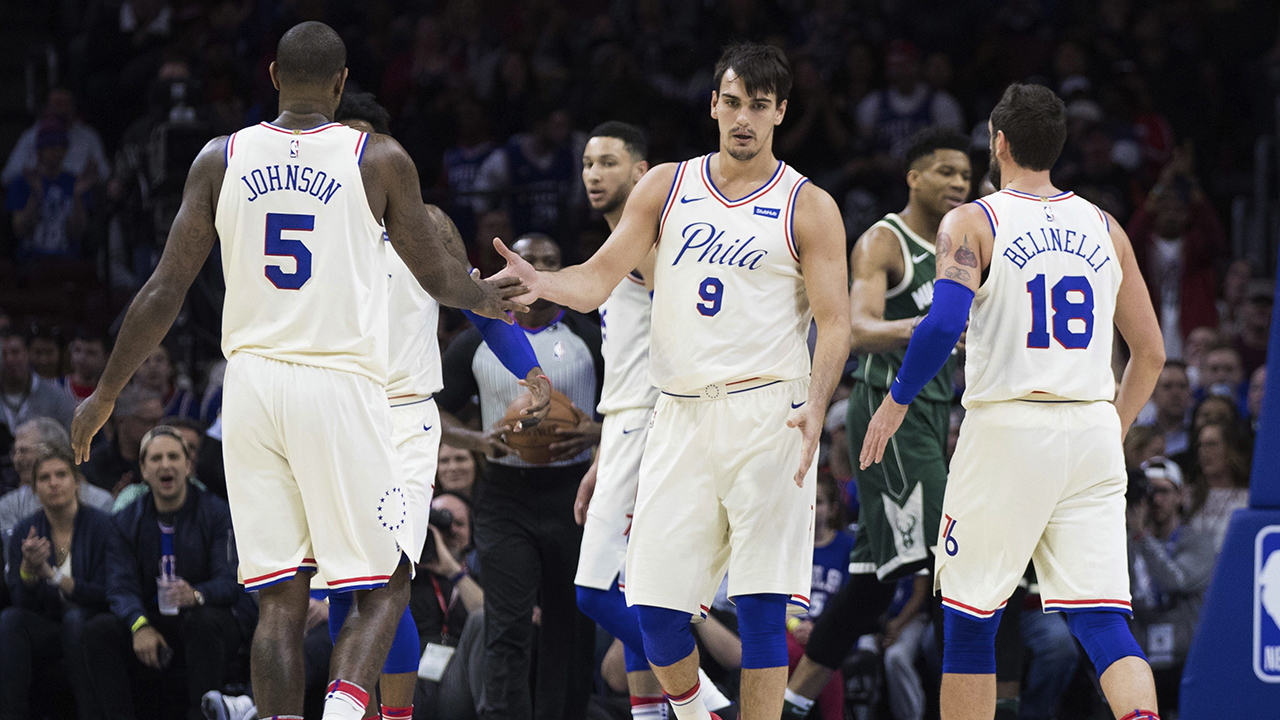 PHILADELPHIA — Joel Embiid and JJ Redick watched from the bench, Ben Simmons had a scoreless first half and the Philadelphia 76ers still won their 16th consecutive game, thumping the Milwaukee Bucks 130-95 Wednesday night to clinch the No. 3 seed in the Eastern Conference.
Fultz had his first career triple-double with 13 points, 10 assists and 10 rebounds. Justin Anderson led the Sixers with 25 points and Dario Saric had 24.
Embiid wore a black mask during warmups to protect his broken bone around his left eye, then changed into gold sneakers and a peach-colored jacket to watch the Sixers romp to a stunning 80-44 lead at the break.
Embiid said he will likely miss at least Game 1 of the playoffs this weekend because of the injury.
The 76ers have done just fine without him.
Redick was a late scratch with lower back tightness and Simmons, who finished with four points, missed both shots in the first half. No problem. The Sixers hit 11 3s in the first half and could have celebrated the No. 3 seed at halftime.
The Sixers had to win to earn the three spot and they dominated a Bucks team that was fighting for seeding in the playoffs. At one point, the Sixers led 72-37 — at the same time the Flyers were down 7-0 to the Pittsburgh Penguins in the NHL playoffs.
Embiid hasn't played since March 28 when he suffered a broken bone around his left eye in a collision with Fultz. The Sixers clearly need their big man if they're going to make a run in the Eastern Conference playoffs. Embiid leads the team with 22.9 points and 11 rebounds in 63 games, helping Philly clinch its first playoff berth since 2012.
"I want to play but right now I feel like I'm not ready yet," Embiid said. "It's getting there. I've got to keep working every day. With the way it's been progressing, I'm hopeful I'll be back soon."
He said the eye was still swollen, though he doesn't suffer from blurred vision.
Even those with 20/20 vision needed a second look at the scoreboard to make sure the numbers were real.
The Sixers in the …read more
Source:: Sportsnet.ca
(Visited 1 times, 1 visits today)