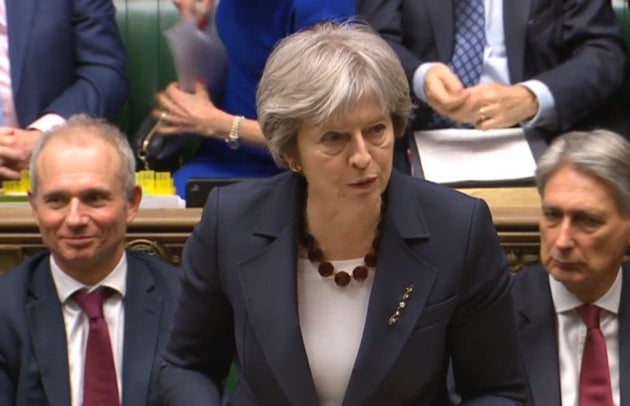 Ever since her disastrous snap election of 2017, Theresa May has seen a succession of critics rub salt into her self-inflicted wounds.
Cannon to the Left of her, cannon to the Right of her, she has been under attack over her handling of everything from the Grenfell Tower disaster to Brexit.
Her party conference coughing fit led to mutterings of a Tory plot to depose her, while the warring Leave and Remain elements in her party continue an uneasy truce.
Only yesterday, the Chancellor's economic update laid bare how weak the economy still is, with the NHS lacking funds and public sector workers still waiting for a pay rise.
Yet all her other woes appeared to melt like Spring snow on Wednesday as she expelled 23 Russian spies from the UK in retaliation for the attempted murder of former double agent Sergei Skripal and his daughter Yulia.
It's not clear how effective the Prime Minister's raft of planned measures against Moscow will become, but in political terms she will be pleased at the immediate reaction.
May managed to unite the House of Commons behind her for the first time in months. Not only Conservative MPs, but also many Labour MPs and even the usually critical leader of the SNP offered their full support in a time of national crisis.
In contrast, Jeremy Corbyn was the one who looked isolated as he stuck with his stance that he wanted more "evidence" to prove who had actually perpetrated the nerve agent attack.
The Labour leader's criticism of Government cuts to diplomatic services and a perception among his backbenchers that he was parroting a line from the Kremlin combined to solidify May's own cross-party support.
Sombre yet resolute in tone, the PM also tried to switch the narrative of the UK's place in the world. Instead of a post-Brexit 'Britain alone', she suggested she was leading a country that had rallied a united international alliance, determined to stand up to Vladimir Putin.
The EU's Donald Tusk declared his "full solidarity with Prime Minister Theresa May in the face of the brutal attack inspired, most likely, by Moscow" and said the issue would be put on the bloc's summit agenda next week.
Angela Merkel and Emmanuel Macron offered support and even Donald Trump had phoned to reassure her the US "was with the UK all the way, agreeing that the Russian Government must provide unambiguous answers as to how this nerve agent came to …read more
Source:: The Huffington Post – UK Tec
(Visited 2 times, 1 visits today)