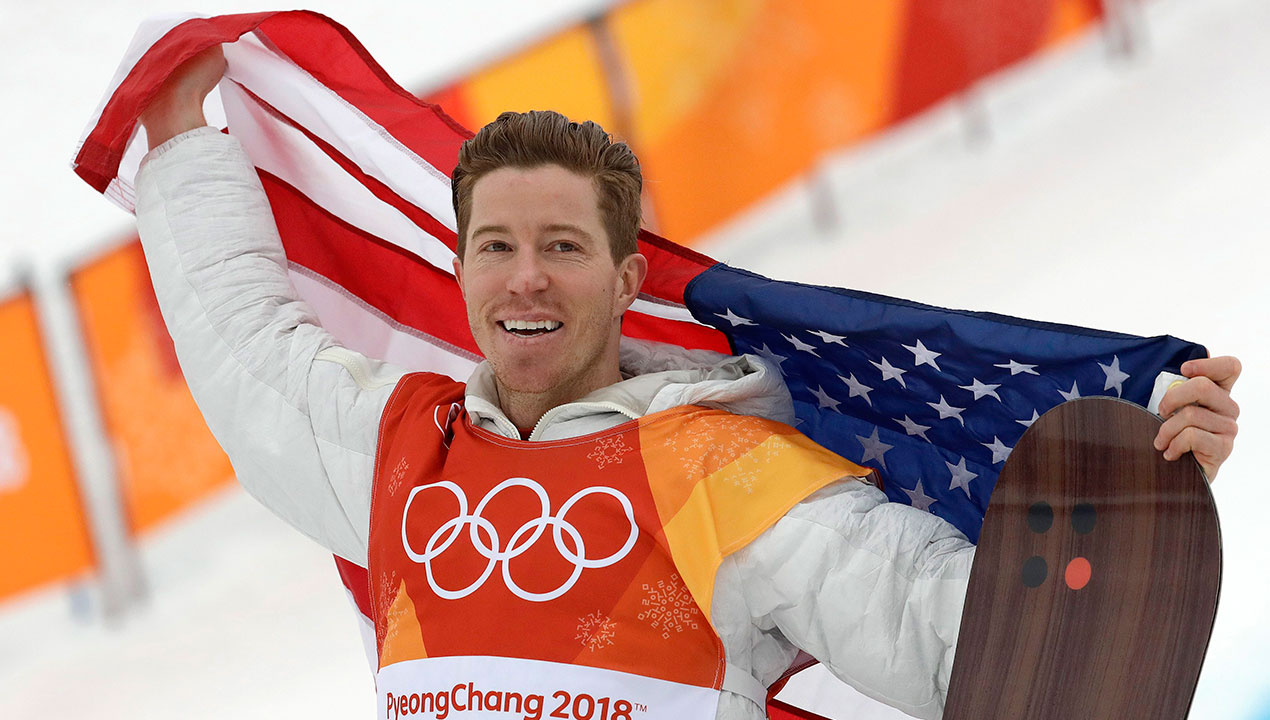 PYEONGCHANG, South Korea — Shaun White's face is flushed red and his right hand is covering his mouth and he's sobbing and walking and emitting guttural cries—"Aaaah!"—while he gasps for air and repeats the words, "Oh my god," over and over.
White walks over to his mother, Cathy, and wraps her in a hug. "I did it," he says, and then he continues to sob on her shoulder, his body shaking in that white jacket and matching snow pants. "I f—ing did it."
The embrace is long and when he lets go, White makes his way to a crowd of friends and family. He jumps up and down while yelling, he's lifted in the air, and there are more hugs and tears. When he's done celebrating he watches his final run, courtesy of NBC, and he brings a fist to his face and bites his index finger. Then his eyes well up again.
White did it, and for the record third time. The American who put halfpipe snowboarding on the map is again an Olympic gold medallist, the first snowboarder to win three. He won in White fashion, too, high on drama, waiting until the very last run of the day to pull himself from second into first after nailing a back-to-back 1440 combination he'd tried for the first time just minutes earlier.
When his score of 97.75 out of 100 popped up onto the screen, putting him ahead of teenaged Japanese superstar Ayamu Hirano, White threw his hands up, he fell to his knees, and he began to sob while the crowd chanted, "USA! USA!"
"I don't think you could ever forget this day in the sport of snowboarding," he said, later. "I'm proud that I'm on top. I don't say that often about myself, I try to stay hungry for that next win, but I'm changing my ways.
"I'm really proud of myself."
#USA's @ShaunWhite is the and wins the men's snowboard halfpipe in #PyeongChang2018 with a score of 97.75 pic.twitter.com/zIbKkUIqIV
— CBC Olympics (@CBCOlympics) February 14, 2018
Before White won this third Olympic gold medal, the 100th in American history, he was already the greatest of all time. On Day 5 here, he put a punctuation on it.
White sure was the crowd favourite, beyond your usual flag-waving and "USA!" chants. The fan adoration for the 31-year-old is jaw-dropping. It is Boy Band level, and it cuts …read more
Source:: Sportsnet.ca
(Visited 1 times, 1 visits today)