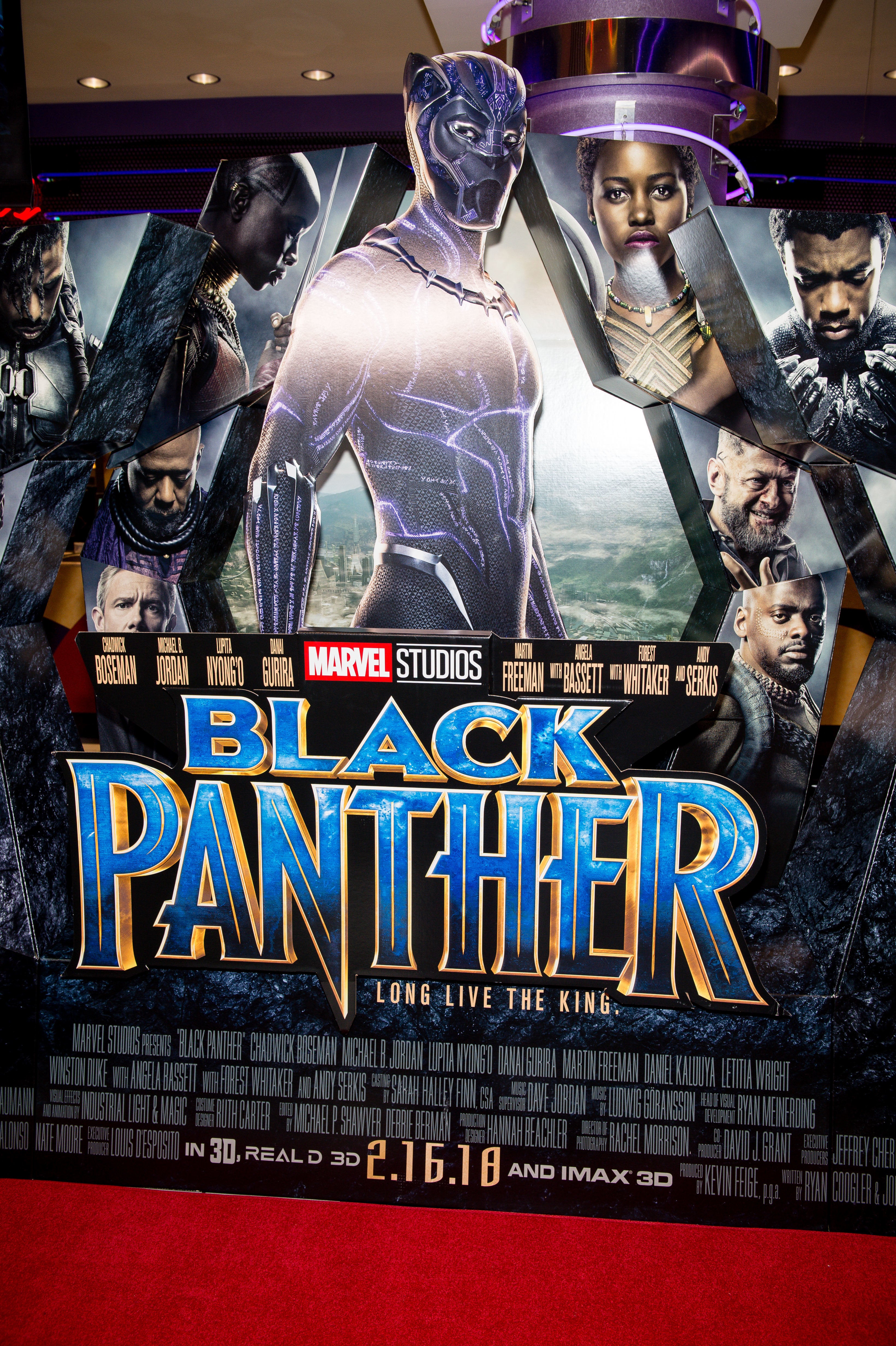 Black Panther. The anticipation has been building for some time. Long before he appeared in 'Captain America: Civil War', he was in the hearts of Marvel as far back as 2005 (when they gained back the character rights) with some easter eggs starting in 2010 in Iron Man 2.
Sometimes Hollywood says yes to things we don't want (let's not talk about Marvel's 'Inhumans') but sometimes they say no to the things we do. Thankfully it was a yes and the reins were handed over to Director Ryan Coogler. A resounding yes matched by ticket pre-sales that broke records, an appearance in Captain America: Civil War that was inspired and a royalty type cast list. But was it worth the hype? Was Black Panther really that amazing? Was the all black cast a misguided attempt at a political stand? Yes, yes and no.
I have three words for you after having seen it for myself on Friday.
BELIEVE. THE. HYPE.
But first, a little history. Wakanda is one of the most prominent nations in the Marvel Universe. The fictional country first appeared in Fantastic Four #52 in 1966 and was created by wonderful comic book writer Stan Lee and artist Jack Kirby. Wakanda is surrounded by what would be the real life nations of Nairobi, Uganda, Kenya, Somalia, and Ethiopia. Its exact location has varied throughout its publication history but the general consensus is East Africa – somewhere. Wakanda is imagined to be what the people of Africa would have been able to achieve and create in the absence of invasion and occupation.
Creating something that has been around for almost 50 years in source material fell on the shoulders of cinematographer Rachel Morrison and production designer Hannah Beachler. And create they did – with some scenes reminiscent of Lion King that I wasn't the only one to notice. Beachler is no stranger to creating impressive imagery from Coogler's 2 breakout films (Fruitvale Station and Creed) to Beyonce's 'Lemonade'. She had eight months to research and with the pressure of her Marvel loving 18-year-old son and previous incarnations, she went to work building Wakanda from scratch whilst remaining as true as possible to the diaspora. As one of the only women of colour at her level in production design, her and Rachel did a fantastic job bringing Wakanda to life. …read more
Source:: The Huffington Post – UK Tec
(Visited 1 times, 1 visits today)