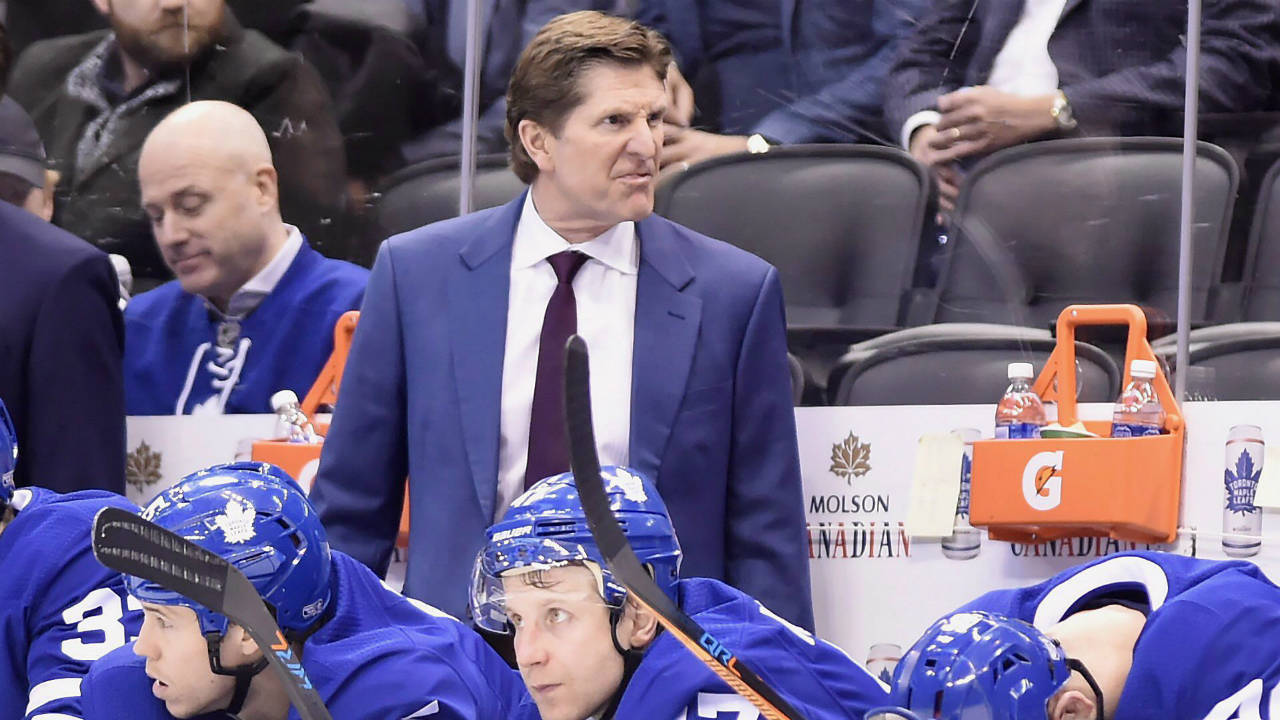 TORONTO – The seal has been broken.
So, who's next?
With the Ottawa Senators dealing Dion Phaneuf to the Los Angeles Kings for Marian Gaborik (plus a depth forward swap of Nate Thompson for Nick Shore) Tuesday night, NHL fans breathlessly wait to see what their team will do with just 12 days of trading left.
Rumours are a-flying, La-Z-Boy GMs are giving CapFriendly.com a traffic bump, and pro scouts are crowding arena press boxes.
But just because the silly season is upon us doesn't mean the Toronto Maple Leafs will do something silly.
"The standings don't affect our plan," head coach Mike Babcock asserted Wednesday morning.
"Our plan is to build a product here that we can be proud of, to give ourselves a chance to knock on the door every year — so when you arrive at training camp every year, you know you're in the playoffs. We're not at that stage yet. That's the focus of our plan."
Then came a kicker: "Now, do we want to win today? One hundred per cent."
Babcock's own contract extends five seasons beyond that of 75-year-old Leafs GM Lou Lamoriello. As far as NHL coaches go, he has as much of a voice in roster decisions made by the club's brain trust as anybody.
Babcock revealed last week that he has submitted a wish list to Lamoriello, and has often spoken publicly about his desire to increase the Leafs' depth at centre and defence.
He's guided the young Leafs to the third-best record in the Eastern Conference, and with the team humming along at full health and winning eight of its past nine games, outsiders wonder if there is a growing temptation to add a top-tier rental and make a run for the Stanley Cup this spring.
"If you think anything we're doing is affecting the way Lou sleeps, it's not," Babcock said. "He's just going to go about his job. And if there's a deal there that's going to help us, we're going to make the deal.
"I don't put pressure on anybody," the coach added. "Pressure's a privilege. Don't ever kid yourself. If you don't have a chance, there's no pressure."
Defenceman Jake Gardiner, who has personally regained the top form he exhibited down the stretch last season, said Wednesday that the Leafs are …read more
Source:: Sportsnet.ca
(Visited 1 times, 1 visits today)