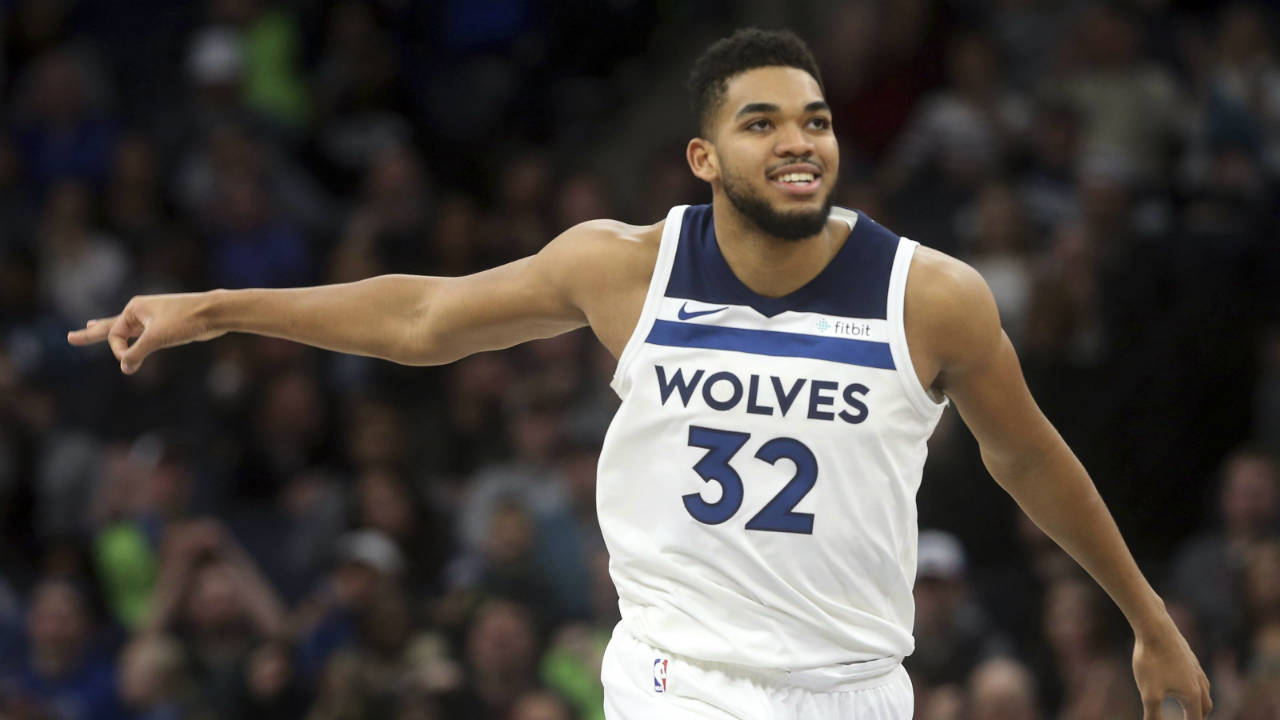 MINNEAPOLIS — Karl-Anthony Towns fell one assist shy of his second career triple-double, scoring 23 points and grabbing 15 rebounds in the Minnesota Timberwolves' 118-108 victory over the New York Knicks on Friday night.
Taj Gibson added 17 points and Andrew Wiggins had 16 for Minnesota. The Timberwolves shot 56.7 per cent (38 of 67) over the final three quarters to come from behind and win their fourth game in a row and 11th of 14 overall.
Kristaps Porzingis scored 17 points for New York. Porzingis was 3 of 5 from 3-point territory but 3 of 14 from inside the arc. Enes Kanter had his 18th double-double with 16 points and 11 rebounds, but the Knicks lost for the ninth time in 11 games.
After impressive wins against New Orleans, Cleveland and Oklahoma City to start a five-game homestand, the Timberwolves had to work against the struggling Knicks. New York led much of the second half and entered the fourth with the lead before Minnesota went on an 18-4 run to seize control.
The Knicks were the hot-shooting team in the first half. New York hit 60.5 per cent from the field in the opening 24 minutes and led by as many as eight points.
Towns scored the first five points of the second half and slowly the Wolves' defence recovered. Minnesota used a 14-4 run to start the second half and take the lead.
TIP-INS
Knicks: New York is 4-15 on the road this season. . Former Wolves forward Michael Beasley scored 13 points in 16 minutes off the bench. Beasley had 10 points on 5-of-10 shooting in just six minutes in the second quarter. . The Knicks entered the night with the league's fewest 3-point attempts, but went 12 of 24 on Friday.
Timberwolves: Minnesota had its sixth straight sellout, the longest streak for the franchise since it sold out 48 straight games from 1990-92. The Timberwolves sold out every game of the 1990-91 season and had seven in a row to start the 1991-92 season. Minnesota has nine sellouts this season. . The Wolves are 17-6 at home this season, winning the last seven. . Towns' nine assists were a season high. . Minnesota allowed more than 100 points for the first time …read more
Source:: Sportsnet.ca
(Visited 1 times, 1 visits today)