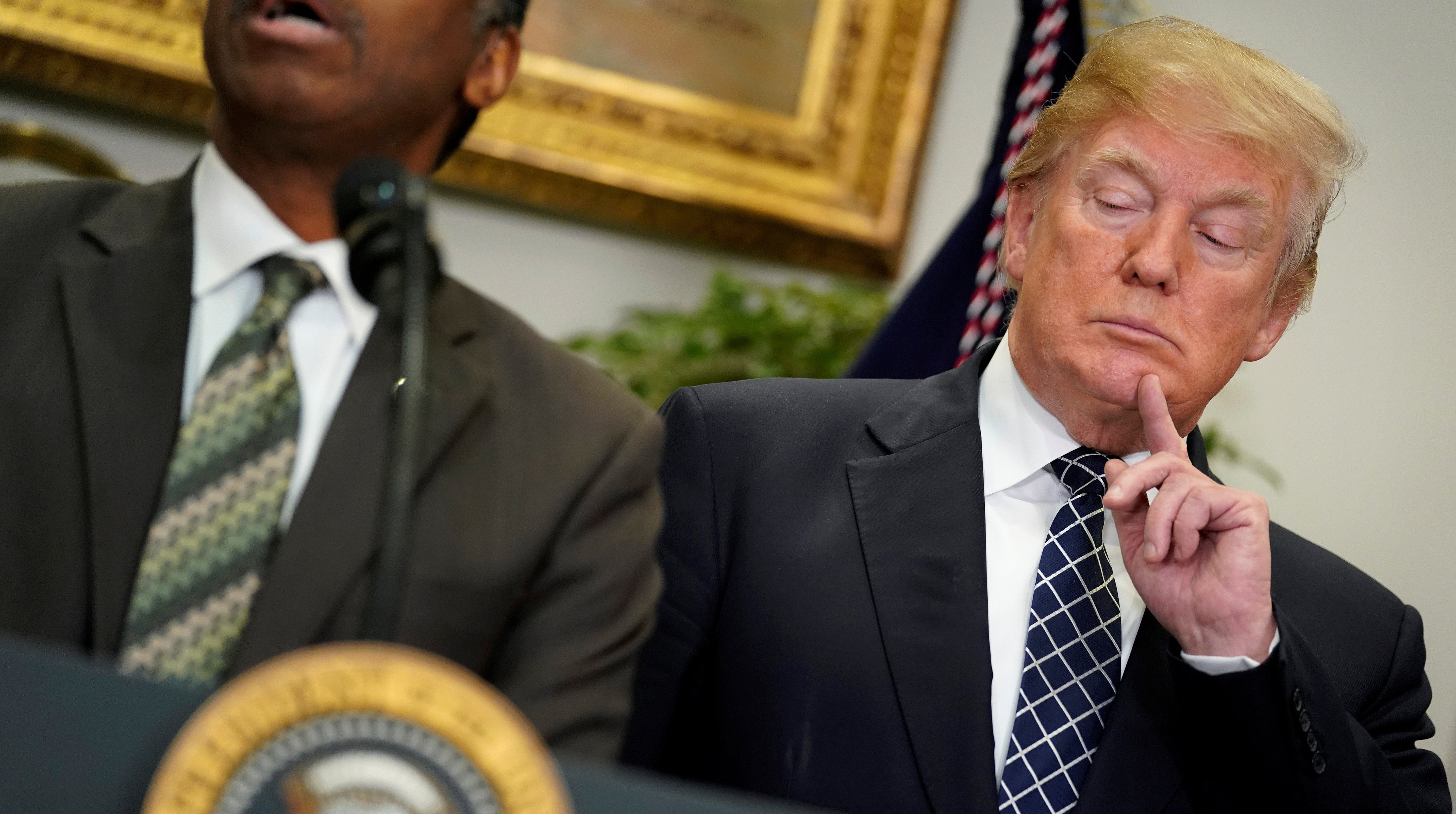 Friday was Martin Luther King Jr Day in the United States, so it was sadly ironic the country's leader marked it by facing accusations he is a racist who is dragging the presidency and America's moral standing "into the gutter".
Donald Trump's day so far:
– Yep he said "shithole"
– Sen. Dick Durbin confirms it
– "Trump is a racist" is trending
– U.S. Ambassador to Panama quits
– Trump doesn't have a U.S. Ambassador to Haiti
– Vows to record WH meetings
– Worked out well for Nixon
– It's still only 11am
— Palmer Report (@PalmerReport) January 12, 2018
Even among all the incredible events that have marked the first year of Donald Trump's presidency, according to one expert in international relations, these 24 hours stand out as "extraordinary", and could fundamentally change global politics – and America's position in the world.
"I hesitate to say it couldn't get any worse because you never know," Dr Rod Abouharb, an international relations professor at University College London told HuffPost UK.
"This is another example of Donald Trump turning his back on the traditional role of US President as leader of the Free World."
THE 'SHITHOLE COUNTRIES'
Trump is no stranger to accusations of racism but his flippant comments allegedly made on Thursday and his subsequent reaction stand out.
The President was reportedly being informed of the impact of immigrants from Haiti and African nations during a meeting with lawmakers when he reportedly asked:
Why are we having all these people from shithole countries come here?THE DENIAL
The language used by me at the DACA meeting was tough, but this was not the language used. What was really tough was the outlandish proposal made – a big setback for DACA!
— Donald J. Trump (@realDonaldTrump) January 12, 2018
Never said anything derogatory about Haitians other than Haiti is, obviously, a very poor and troubled country. Never said "take them out." Made up by Dems. I have a wonderful relationship with Haitians. Probably should record future meetings – unfortunately, no trust!
— Donald J. Trump (@realDonaldTrump) January 12, 2018THE CONTRADICTIONS
Unfortunately for Trump, a number of sources had already tacitly acknowledged the language used, not least the White House itself.
Statement from @rajshah45 on WaPo "shithole" story, via @JaxAlemanypic.twitter.com/fY6yDTCeRZ
— Stefan Becket (@becket) January 11, 2018
Shortly after Trump's denial, Democratic Senator Dick Durbin, who was at the meeting, told reporters Trump used "vile, vulgar" language, including repeatedly …read more
Source:: The Huffington Post – UK Tec
(Visited 2 times, 1 visits today)