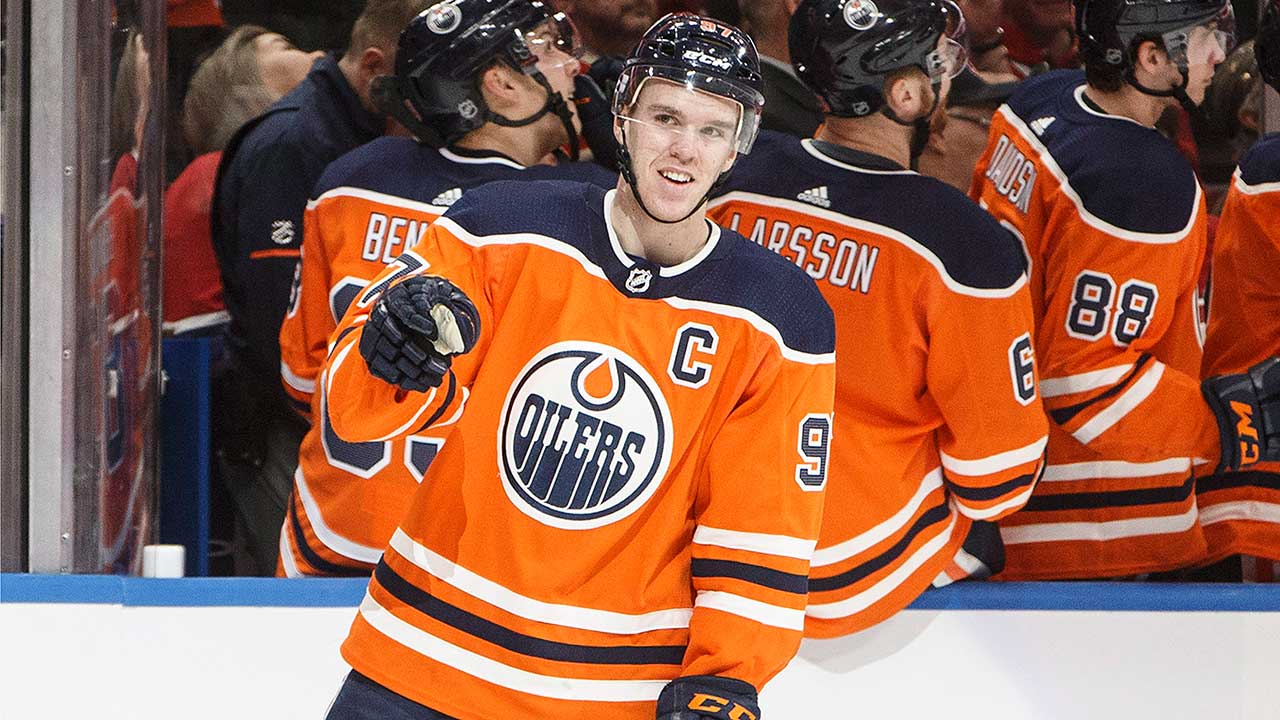 We've got nine games on the schedule tonight, including several teams coming off their bye week and a few more about to head out for theirs. We'll start our roundup with one of those teams, as they get ready for a break under some interesting circumstances.
HNIC Game of the Night: Oilers at Golden Knights
Happy birthday, Connor McDavid.
Well, OK, you're an Oiler. "Happy" probably isn't in your vocabulary these days. All the best on your special day? Wait, "best" doesn't work either. Look, just have some cake and be done with it.
In one of those scheduling quirks that was either a fun coincidence or somebody at league headquarters with a strange sense of humour, McDavid will be spending his 21st birthday in Las Vegas. And to make matters more interesting, this is the last game before the Oilers' bye week. If things were going well, this would probably be a great time for the players to decide to stick around town and kick off a well-earned vacation by helping their captain celebrate the milestone.
Things are, as you may have noticed, not going well for the Oilers, which will probably put a bit of a damper on the party. You know that classic image of a sad child in a tilted birthday hat, sitting at an empty table because he invited all his friends and nobody came? That's McDavid these days, except instead of friends it's competent wingers.
This is the part where we'd normally start running down some facts and figures to paint a picture of how a team's season has been going, but at this point that's starting to just feel cruel. The Oilers season is a write-off. "Thanks for pointing that out," Edmonton fans are no doubt thinking — nobody else had mentioned it except for literally every hockey writer on Earth.
So we'll skip the autopsy and just head straight to the burial. The Oilers are basically done heading into the second half, and they get to head into their bye against one of the league's best teams, in the league's toughest building. The Knights are fun, fast and good, kind of like what we all expected the Oilers to be. At the very least, they might serve as a reminder that there should be brighter days ahead in Edmonton. If you can build a Cup contender out of spare parts you found scattered around in one …read more
Source:: Sportsnet.ca
(Visited 1 times, 1 visits today)