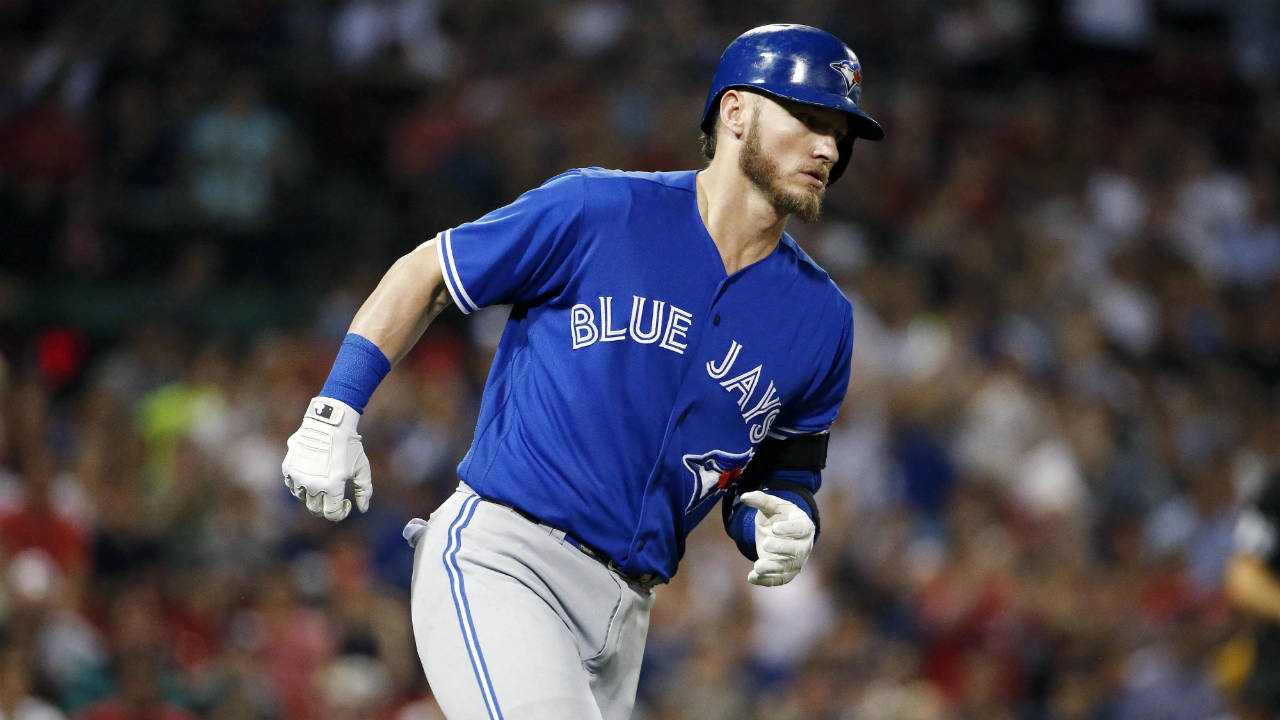 TORONTO – Finding common ground on a record-setting, one-year deal to avoid arbitration was the easy part for Josh Donaldson and the Toronto Blue Jays, at least relative to the potential pursuit of a long-term agreement. Even still, there were points Friday when it looked like the third baseman might once again end up in a hearing room, this time in his final year prior to free agency, until the sides settled at $23 million for the 2018 season.
In doing so, they deferred the drama over Donaldson's bigger-picture fate, buying themselves some time to assess where the market stands, where it might go, and whether they might get there together.
"Any great player is typically a complicated case because the elite players typically don't have (comparables). There aren't many players that are as talented as Josh," Blue Jays general manager Ross Atkins said of how the sides agreed on a salary that surpassed Bryce Harper's $21.625 million as the single-season payout record for arbitration-eligible players. "The discussions are in and around salary versus raise, similar types of performance and similar years … the platform-year performance. The bulk is career and ultimately the consistency in time that they're active in doing it is what drives these outcomes.
"We didn't, by any means, break the record. Josh did. Josh broke the record with his performance. … We knew that was going to happen, it was just a matter of how much and if we could align in value. Very pleased that we did."
Less pleased, surely, is Marcus Stroman, who – barring a multi-year agreement – will have his salary decided in an arbitration hearing room for a second straight year after failing to reach a deal ahead of Friday's deadline for teams and players to exchange arbitration figures.
Stroman asked for $6.9 million while the club countered at $6.5 million, according to Bob Nightengale of USA Today, making him one of the two players among the nine eligible Blue Jays not to settle. The other was closer Roberto Osuna, who filed at $5.8 million while the club countered at $5.3 million, according to Jon Heyman of FanRag Sports.
Since the Blue Jays operate under a file-and-trial policy, only a multi-year deal can keep them from a hearing room now, a fate Atkins described as "part of the process" while noting …read more
Source:: Sportsnet.ca
(Visited 2 times, 1 visits today)