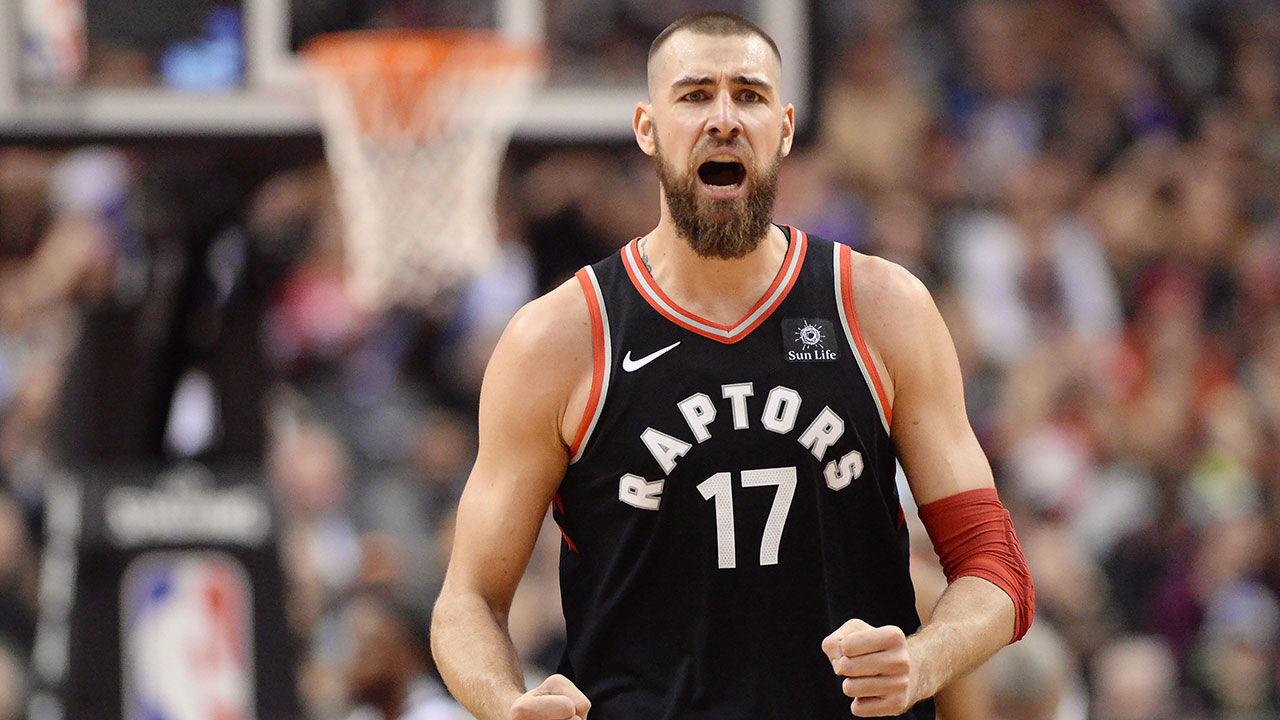 Toronto Raptors head coach Dwane Casey had a simple solution to the Cleveland Cavaliers: shoot the three.
Fred VanVleet came off the bench with 22 points, including 6 of 8 from three-point range, as Toronto dropped Cleveland 133-99 on Thursday night.
C.J. Miles scored 16, going 4 of 7 from beyond the arc, as the Raptors (29-11) set a season-high with 18 three-pointers.
Centre Jonas Valanciunas was dominant in the paint, earning a double-double with 15 points and 18 rebounds as Toronto spread the floor.
Before the game Casey encouraged his team, especially the bench, to focus on three-point shots, to make them "with conviction."
Casey's reliance on the bench was necessary with former all-stars Kyle Lowry and Serge Ibaka missing the game.
Lowry was out with a bruised tailbone. He was hurt after a nasty fall in Toronto's 114-113 overtime win in Brooklyn on Monday night and also missed the Raptors' 90-89 loss to the Miami Heat on Tuesday.
Ibaka sat as he served a one-game suspension after throwing punches with Miami's James Johnson on Tuesday.
LeBron James had 26 points for Cleveland (26-15) and led all scorers in the game. But the Cavaliers could not keep up with the play of Toronto's bench. In particular, starters J.R. Smith and Isaiah Thomas were ineffective. The pair were a combined 2-of-20 shooting with Smith being held scoreless.
It was the second of a tough three-game stretch for the Raptors where they played the Southeast Division-leading Heat, the Eastern Conference champion Cavaliers, and then the NBA champion Golden State Warriors on Saturday. Head coach Dwane Casey said that both games would be good challenges, but he was wary of letting the result of either game affect the Raptors.
"This is not going to make or break our season, win or lose," said Casey before the game. "It's a good test for us. Saturday night's a good test. To me, all the games are a good test. Miami was a heckuva test for us.
"They're two good tests for us, two good games. The Cleveland game is important because it's a conference game, a team we're going to be in a …read more
Source:: Sportsnet.ca
(Visited 2 times, 1 visits today)