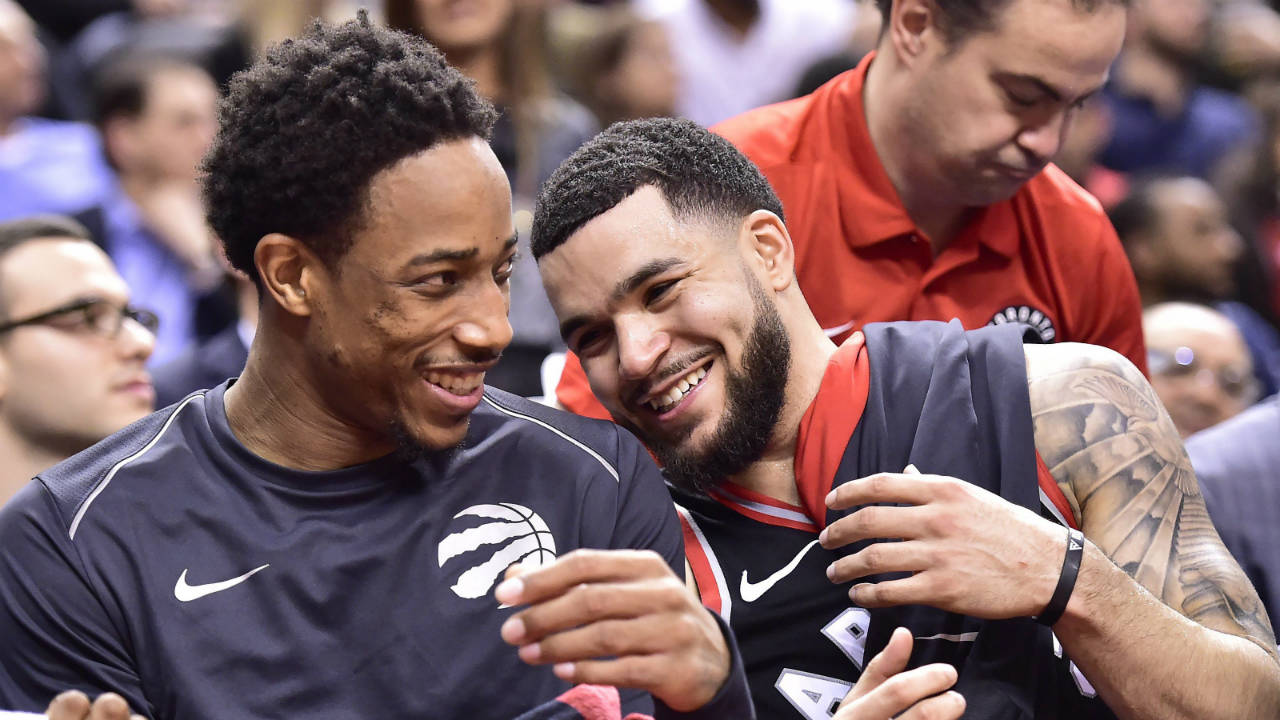 TORONTO — In the second quarter, when the game was nearly out of reach, but not quite, LeBron James was so mad at everyone within 25 feet of the Cleveland Cavaliers bench that had his head popped off and rolled to the three-point line it would not have been all that surprising.
Presumably, he was trying to light a fire under his teammates who were getting burned by a group of Toronto Raptors many of them had doubtlessly never heard of before.
About 30 minutes later – but after only about six minutes of game time – James walked to the bench after Cleveland called another timeout early in the third quarter, slumped heavily and said nothing.
What was the point? The Raptors had started the second half on a 7-0 run and the gap was looking too wide to close. This was a beatdown. It was just better to submit.
This season is about changing the Raptors' reality. They have new players, a new approach on offence and a new look defensively too.
It's six-month image makeover, hoping that if they commit wholeheartedly to making the outside different they can feel differently on the inside too.
And maybe, just maybe, they'll be able to fool themselves into believing they can beat James – and whoever he rolls into Air Canada Centre with – come playoff time.
It was only one game but the Raptors' astounding 133-99 win over the Cavaliers, who rinsed Toronto from the playoffs in a sweep a year ago and in the Eastern Conference Finals the year before that, will be at the very least a reassuring touchstone should the Raptors' season run through Cleveland again.
Can it be a template?
That would be ideal. The 133 points was the most the Raptors have ever scored in a regular-season, regulation-time game.
That the Raptors did it without two starters – Kyle Lowry missed his second game with a bruised tailbone and Serge Ibaka was serving a suspension – only made the point even more poignantly.
They held the Cavs to 38 per cent shooting and 23 per cent from three after Cleveland shot 46 per cent from deep against them in the playoffs last year. James had 26 points, but was held well below his season averages in rebounds and assists while Toronto shot 50 per cent from the floor, made a season-high 18 threes and out-rebounded the Cavs …read more
Source:: Sportsnet.ca
(Visited 1 times, 1 visits today)