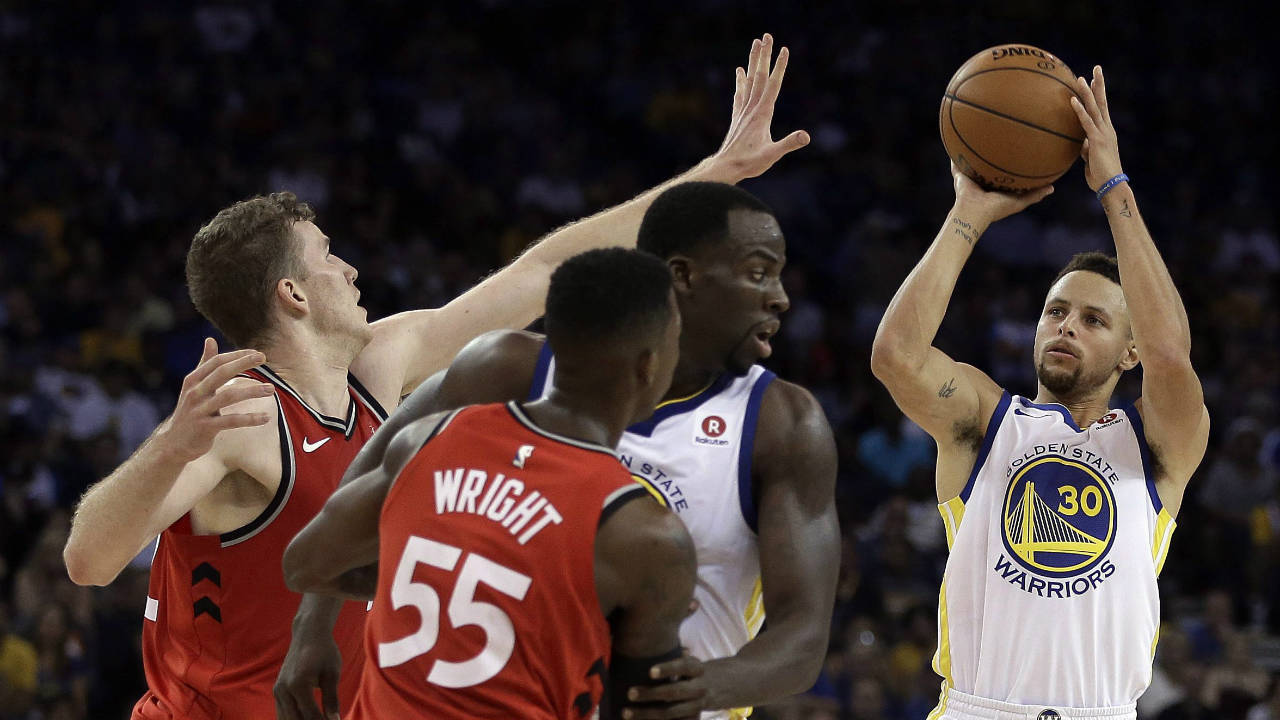 The Toronto Raptors celebrated their signature win of the season by trying to pretend it never happened, and they didn't have to try all that hard.
It's perhaps the most telling sign yet that the 29-11 Raptors — who have already locked down the best record the franchise has ever had at the halfway point of season with Game 41 still to play Saturday night — are better positioned to leverage it into something meaningful in the second half and beyond.
Crushing the Cleveland Cavaliers and LeBron James on a rare Thursday-night TNT broadcast?
Meh. On to the next thing. Nice win, that's about it. Time to get ready for the visiting Golden State Warriors and their multi-headed MVP candidates, Steph Curry and Kevin Durant.
"I think this time around you just understand patience more where before you'd get excited off certain games like this or certain moments or a winning streak or all that," said Raptors guard DeMar DeRozan. "Nowadays it's not about the moment it's kind of about the process and the long run of it. You really don't get too excited because you understand the next day you got to come in here and prepare for Golden State, you know. So it never stops. For us it's that continuous grind of understanding: Let's continue to get [to the] best we can so come the end of the season we can be playing the basketball we know how to play."
if ( "1" == true && 'undefined' !== typeof window.getIndexAds ) {
var so = {preroll:{1:{1:{siteID:191888},2:{siteID:191889}}}};
adServerUrl = window.getIndexAds( 'http://pubads.g.doubleclick.net/gampad/ads?sz=640×360&iu=%2F7326%2Fen.sportsnet.web%2FVideo&ciu_szs=300×250&impl=s&gdfp_req=1&env=vp&output=vast&unviewed_position_start=1&ad_rule=1&vid=5708939122001&cmsid=384', so, permalink);
} else {
adServerUrl = "http://pubads.g.doubleclick.net/gampad/ads?sz=640×360&iu=%2F7326%2Fen.sportsnet.web%2FVideo&ciu_szs=300×250&impl=s&gdfp_req=1&env=vp&output=vast&unviewed_position_start=1&ad_rule=1&vid=5708939122001&cmsid=384";
}
$el.after( unescape("%3Cscript src="" + (document.location.protocol == "https:" ? "https://sb" : "http://b") + ".scorecardresearch.com/beacon.js" %3E%3C/script%3E") );
$( document ).one( 'ready', function() {
$( "#video_container-528950" ).SNPlayer( {
…read more
Source:: Sportsnet.ca
(Visited 2 times, 1 visits today)