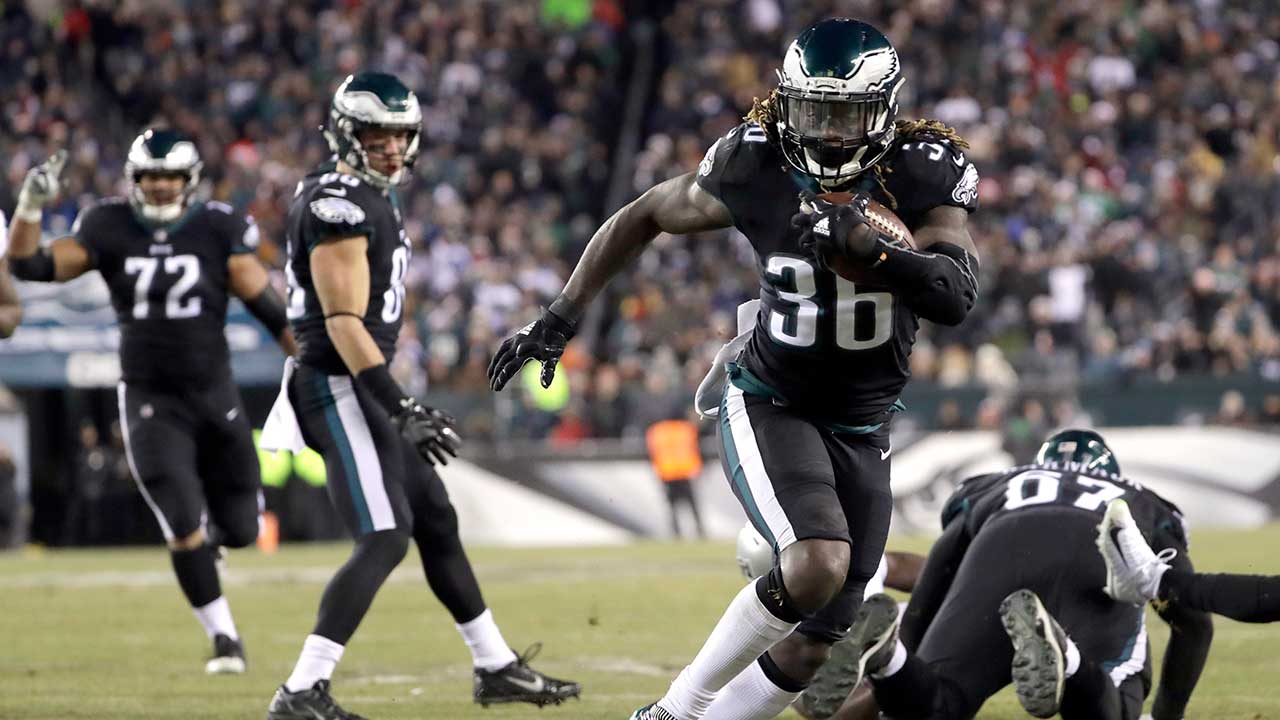 Last weekend's NFC wild-card games gave us an impressive upset win on the road by the defending conference champions and a vintage performance from one of the league's best-ever quarterbacks.
And the NFC divisional games offer just as many intriguing storylines. First on Saturday, the conference's top seed — without its franchise player — host the No. 6 Falcons, on a mission to avenge last season's embarrassing Super Bowl loss. Then on Sunday, the league's No. 2 offence takes on the No. 1 defence in a game that could decide the host of the NFC title game (depending on how Philadelphia fares).
Here are four things to watch in the NFC divisional round:
No. 6 Atlanta Falcons (10-6) at No. 1 Philadelphia Eagles (13-3)
Saturday 4:35 p.m. ET
Nick Foles and the Eagles' offensive strategy
Nothing has come easy for the Eagles offence since Carson Wentz went down with a season-ending injury: Philadelphia couldn't mustre more than 220 total yards in its final two games of the season, turned the ball over four times and was shut out in Week 17.
The play of backup-turned-starter Nick Foles has been particularly concerning for the NFC's No. 1 seed, completing fewer than 47 per cent of his passes for one TD, two interceptions and a 48.2 rating in Weeks 16 and 17.
Last @NFL QB to win a playoff game after starting 3 or fewer games in the regular season?
Randall Cunningham with the 1997 Vikings. Since then, those guys have gone 0-10. Nick Foles started 3 games.@NFLResearch

— Andrew Siciliano (@AndrewSiciliano) January 10, 2018
So how can the Eagles — the first No. 1 seed ever to be home underdogs in their first playoff game — overcome their offensive woes and beat the surging Falcons?
Run the football and control the clock.
Philadelphia lost the time-of-possession battle in both of their final two games of the season, and ran the ball 21 and 18 times, respectively. That's far too few with Wentz on the sidelines and LeGarrette Blount (4.4 yards per carry) and Jay Ajayi (5.8 yards per carry) in the backfield.
Here's a list of guys who've rushed for 110 yards or more against the Falcons over the last two years:

Jay Ajayi [Dolphins], 130 yards, Oct. 15, 2017

— Reuben Frank (@RoobNBCS) January 7, 2018
If we look to the regular season for examples, twice the Eagles surpassed 200 yards rushing — in Week 4 versus the Chargers (214 yards) and Week 11 against the Cowboys. In those contests, Philly rushed the ball 42 and 32 times, respectively, and had more than 39 minutes of possession against Los Angeles. Doug Pederson should attempt a similar strategy against the Falcons.
Getting Ajayi and Blount involved in Saturday's game early and often will be the key to victory, but against this Atlanta defence it will be easier …read more
Source:: Sportsnet.ca
(Visited 1 times, 1 visits today)