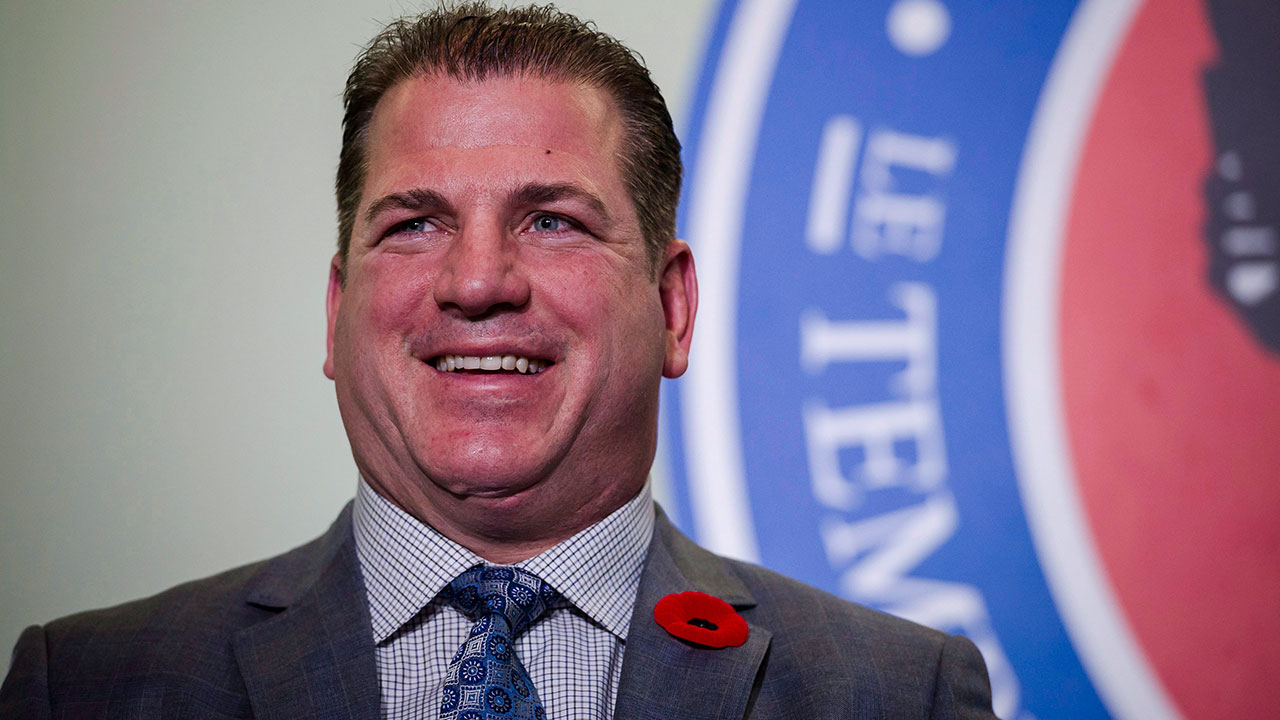 When you think of all the great NHLers to hail from British Columbia — Joe Sakic, Steve Yzerman, Paul Kariya, Glenn Anderson and Cam Neely to name a few — Mark Recchi is right there at the top of the list.
A humble, hardworking, well-respected player whose career in the NHL lasted 22 seasons and spanned four decades. Each of the seven teams he spent time with in the pros were in the Eastern Conference, but Recchi's story began out west in his hometown of Kamloops, B.C., where Rogers Hometown Hockey makes a stop this weekend.
Your surroundings help shape who you are, and Recchi is Kamloops through and through.
Recchi now lives in Pittsburgh — where he played seven seasons with the Penguins and currently serves as an assistant coach after three years in player development — yet he manages to venture back to his hometown once or twice a year. Most of his immediate family still reside there, as do a plethora of fond childhood memories.
Recchi, now 49, began playing hockey at six years old and even at an early age he was able to lead his teams to success — just like the three-time Stanley Cup champion would go on to do throughout his NHL career.
"We always had really good teams, so it was always fun," Recchi told Sportsnet. "We were always vying for championships, provincials and all that stuff so it was always really enjoyable."
Like so many young Canadians, hockey was a way of life for Recchi and his friends, and the fun wasn't limited to the local arenas.
"We'd either go up to the lakes, the ponds, or we had some parents that would just get their driveways and make them rinks or their backyards. We'd finish our [league] games on the weekend then go play [outdoors] all day," Recchi said with a sense of nostalgia in his voice. "Those are the best times. Getting checked into snow banks and looking for pucks. Those are great memories that you never forget growing up."
During Recchi's minor-hockey days, the population of Kamloops was approximately 45,000 people. Today it's roughly double that.
"It was a great town to grow up in," he explained. "You could drop your bike anywhere in the city, you could go anywhere. The type of people there — hardworking people, humble people — it was a great city to grow up in and it was a …read more
Source:: Sportsnet.ca
(Visited 2 times, 1 visits today)