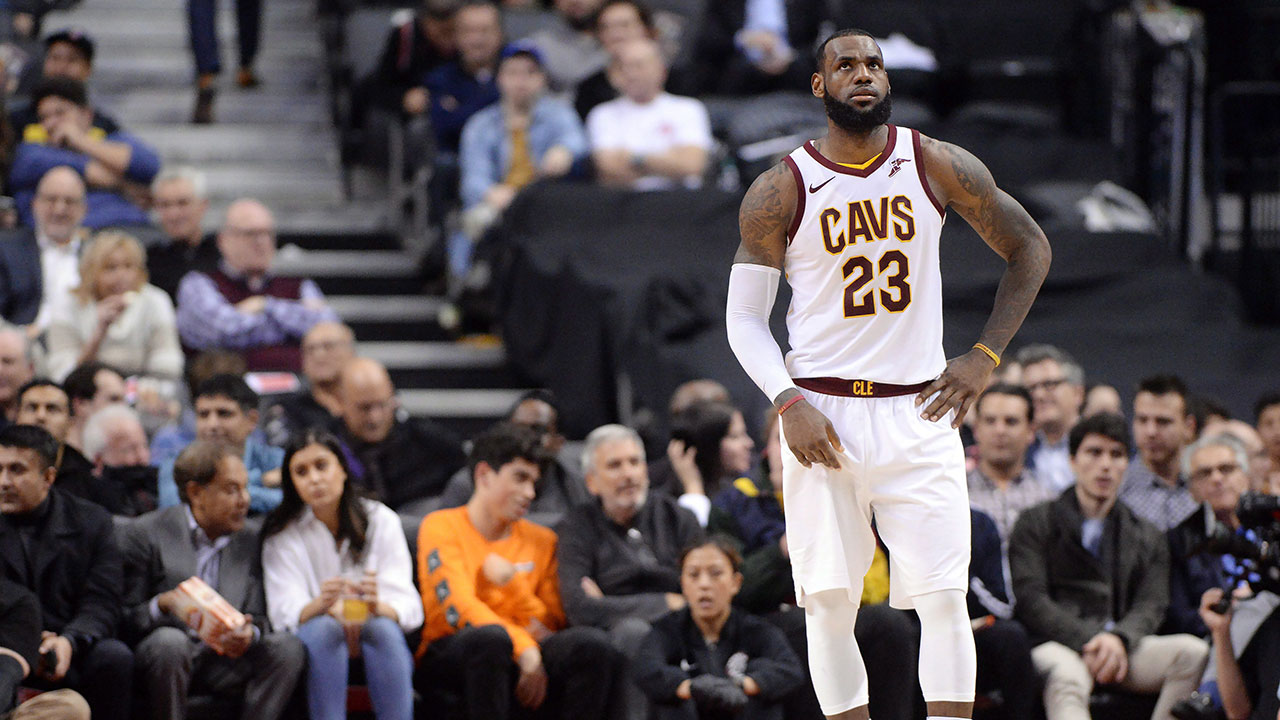 It was not the time or place – especially the time – to discuss airy-fairy offensive or defensive concepts; to wonder whether one of the worst beatdowns administered to LeBron James's Cleveland Cavaliers 2.0 was evidence that the Toronto Raptors are in the process of figuring out an opponent Dwane Casey calls "our last hurdle."
No, it was 'agendas' that Cavaliers head coach Tyronn Lu wanted to talk about.
As in: "We need to continue to be better offensively and defensively and get on the same page and if guys have agendas … we need to get rid of them."
Pressed on it, Lue remarked: "I don't know."
And that was it. Off to see James, then. Off to see what he is seeing in a team that followed up a 127-99 loss to the Minnesota Timberwolves with a 133-99 humiliation at the hands of a Raptors team without Kyle Lowry and Serge Ibaka; a Raptors team that is now 3 1/2 games in front of a club that beat them so badly in last season's Eastern Conference semifinals that the Raptors decided to re-wire themselves culturally, both on offence and defence.
James raised his eyebrows when Lue's comment about agendas was relayed.
"I would hope not," he said, dismissively. "I don't … I … at this point? Three and a half, four years into this thing? I hope not. I don't have them. I don't have agendas. I just want to win, to get guys involved and play ball the right way."
This was an abysmal showing by the defending Eastern Conference champions, who shot a shocking .382 from the field to fall to 11-11 on the road and were hammered in every statistical way imaginable.
"Got our ass torn … excuse my language," James said.
if ( "1" == true && 'undefined' !== typeof window.getIndexAds ) {
var so = {preroll:{1:{1:{siteID:191888},2:{siteID:191889}}}};
adServerUrl = window.getIndexAds( 'http://pubads.g.doubleclick.net/gampad/ads?sz=640×360&iu=%2F7326%2Fen.sportsnet.web%2FVideo&ciu_szs=300×250&impl=s&gdfp_req=1&env=vp&output=vast&unviewed_position_start=1&ad_rule=1&vid=5708401326001&cmsid=384', so, permalink);
} else {
adServerUrl = "http://pubads.g.doubleclick.net/gampad/ads?sz=640×360&iu=%2F7326%2Fen.sportsnet.web%2FVideo&ciu_szs=300×250&impl=s&gdfp_req=1&env=vp&output=vast&unviewed_position_start=1&ad_rule=1&vid=5708401326001&cmsid=384";
}
$el.after( unescape("%3Cscript src="" + (document.location.protocol == "https:" ? …read more
Source:: Sportsnet.ca
(Visited 2 times, 1 visits today)