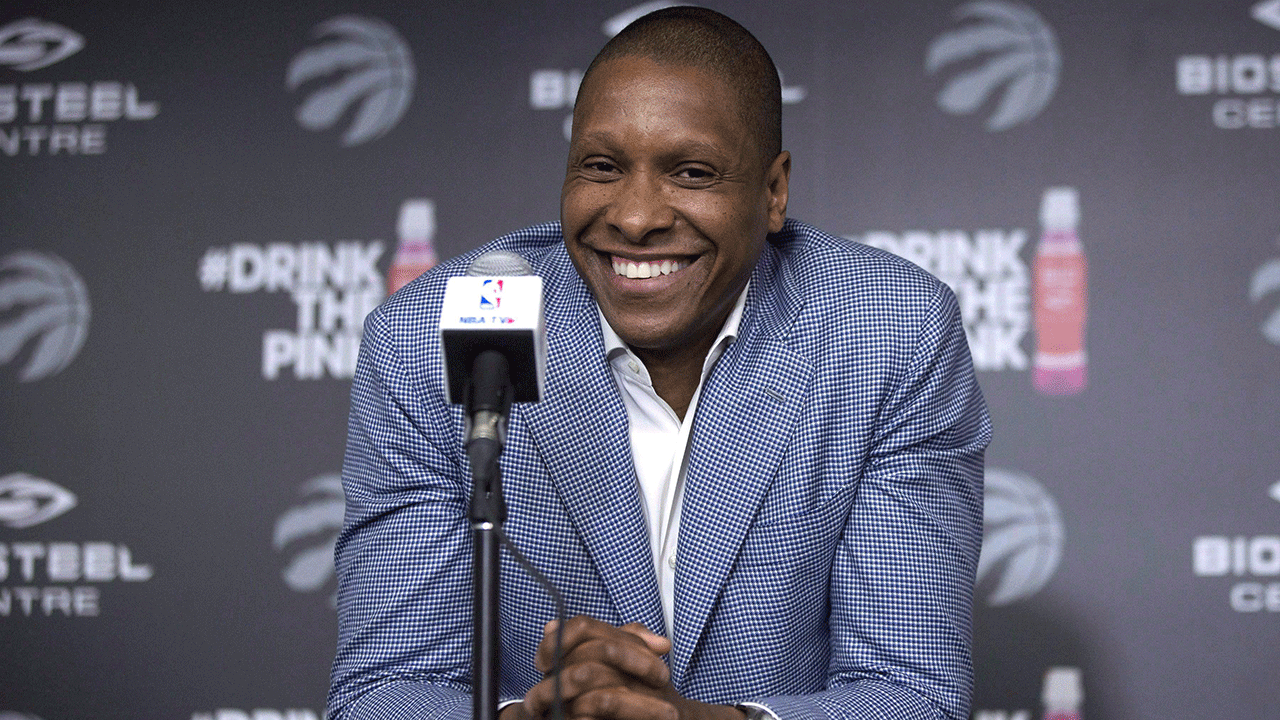 DeMar DeRozan has stepped up his game this season, and the basketball world has finally noticed.
Well, they're starting to notice, according to Toronto Raptors president Masai Ujiri.
Ujiri sang the praises of his star shooting guard during a conversation on Prime Time Sports on Wednesday, but questioned why his team isn't getting much time in the American market spotlight despite being one of the best teams in the league. It's a common conversation in Canada and Ujiri chimed in with some strong words.
"It doesn't bother me in person, it bothers me for our fans, for our organization, for our players," he said.
"We don't play as many of the so-called ESPN games, why is that? We've had one of the best records the last five years in the league so I don't understand why the NBA does not give us, I think it's a bunch of BS if you ask me, that they don't give us more games."
[radioclip id=3823383]
The Raptors have made the post-season four years in a row and look poised to make it five, though they've never made it to the Finals. They're currently sitting in second place in the East, above the Cleveland Cavaliers.
"Honestly, if you haven't won an NBA Championship you are not in the same category as Cleveland and Golden State," said Ujiri. "But otherwise, I think we compete well with the other teams and they haven't done anything to surpass us, we think. We feel strongly about that one, we are not scared of anybody. All the other teams that they are putting ahead of us, do I respect it? Yeah, it's everybody else's opinion but we are here to compete."
This weekend's pair of matchups against the Cavaliers and Warriors will surely get some national attention—especially if the Raptors can win.
"I could really care less about what all these people say and the whole 'disrespect' thing. I feel for our players, I feel for our organization. What do we need to do? We need to win a championship. That's what we need to do and hopefully we can continue to build and grow and get to that level because all these other teams built and they grew and they got to that level too," said Ujiri.
"I think it's a bunch of BS that we don't play on as many national so-called …read more
Source:: Sportsnet.ca
(Visited 1 times, 1 visits today)