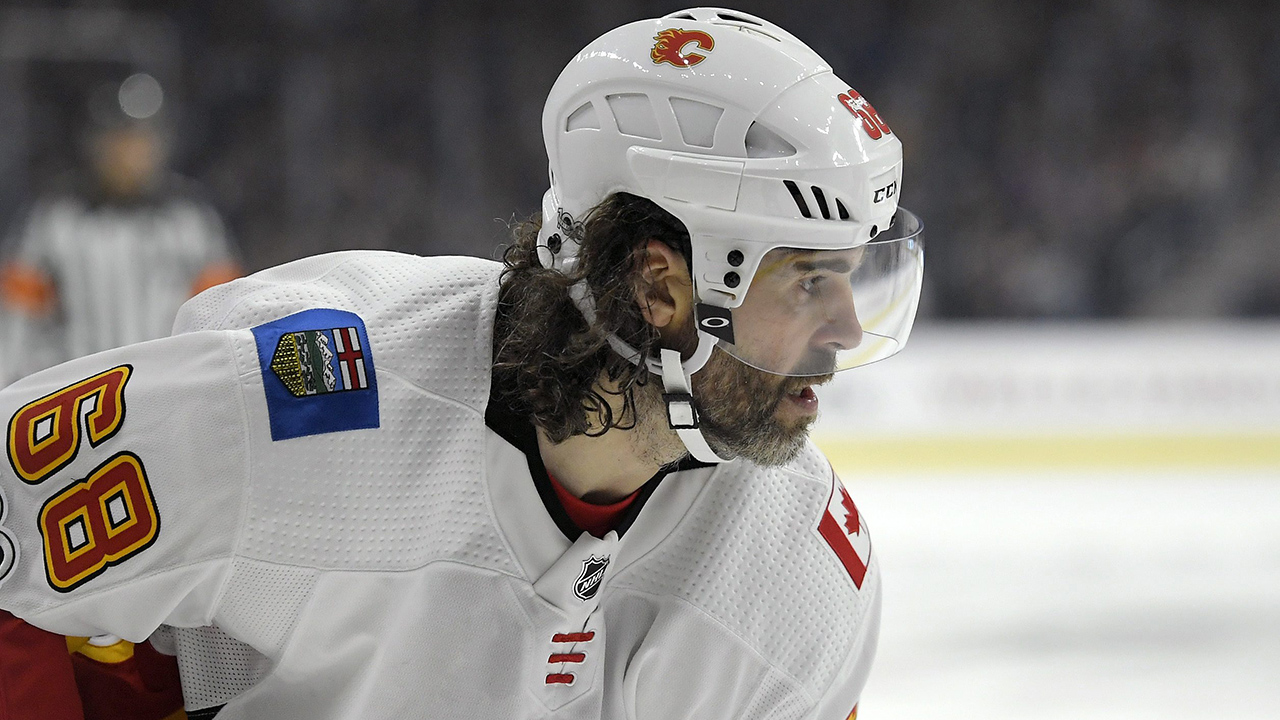 News surfaced over the weekend that Jaromir Jagr's time with the Calgary Flames is likely coming to an end as the two sides work on an exit.
Flames president of hockey operations Brian Burke addressed the topic during a Tim & Sid interview on Wednesday and spoke highly of the NHL legend and the impact he's had on the team during the first half of the season.
"We would do the Jagr experiment again tomorrow if we had the opportunity," Burke said. "He's been a quality guy, he's played well when he's been able to. He's been hurt a lot, missing training camp, starting late, it's really been a perfect storm against him and when you're [45] years old, that's a lot."
The Flames signed Jagr to a one-year, $1-million contract in October after months of speculation regarding his NHL future.
"He's been battling some injuries, fighting through some injuries, we're working through his situation day-by-day," Burke continued. "We have nothing to announce at this point, and when we do, we will."
if ( "1" == true && 'undefined' !== typeof window.getIndexAds ) {
var so = {preroll:{1:{1:{siteID:191888},2:{siteID:191889}}}};
adServerUrl = window.getIndexAds( 'http://pubads.g.doubleclick.net/gampad/ads?sz=640×360&iu=%2F7326%2Fen.sportsnet.web%2FVideo&ciu_szs=300×250&impl=s&gdfp_req=1&env=vp&output=vast&unviewed_position_start=1&ad_rule=1&vid=5705122052001&cmsid=384', so, permalink);
} else {
adServerUrl = "http://pubads.g.doubleclick.net/gampad/ads?sz=640×360&iu=%2F7326%2Fen.sportsnet.web%2FVideo&ciu_szs=300×250&impl=s&gdfp_req=1&env=vp&output=vast&unviewed_position_start=1&ad_rule=1&vid=5705122052001&cmsid=384";
}
$el.after( unescape("%3Cscript src="" + (document.location.protocol == "https:" ? "https://sb" : "http://b") + ".scorecardresearch.com/beacon.js" %3E%3C/script%3E") );
$( document ).one( 'ready', function() {
$( "#video_container-817615" ).SNPlayer( {
bc_account_id: "1704050871",
bc_player_id: "rkedLxwfab",
//autoplay: false,
//is_has_autoplay_switch: false,
…read more
Source:: Sportsnet.ca
(Visited 2 times, 1 visits today)