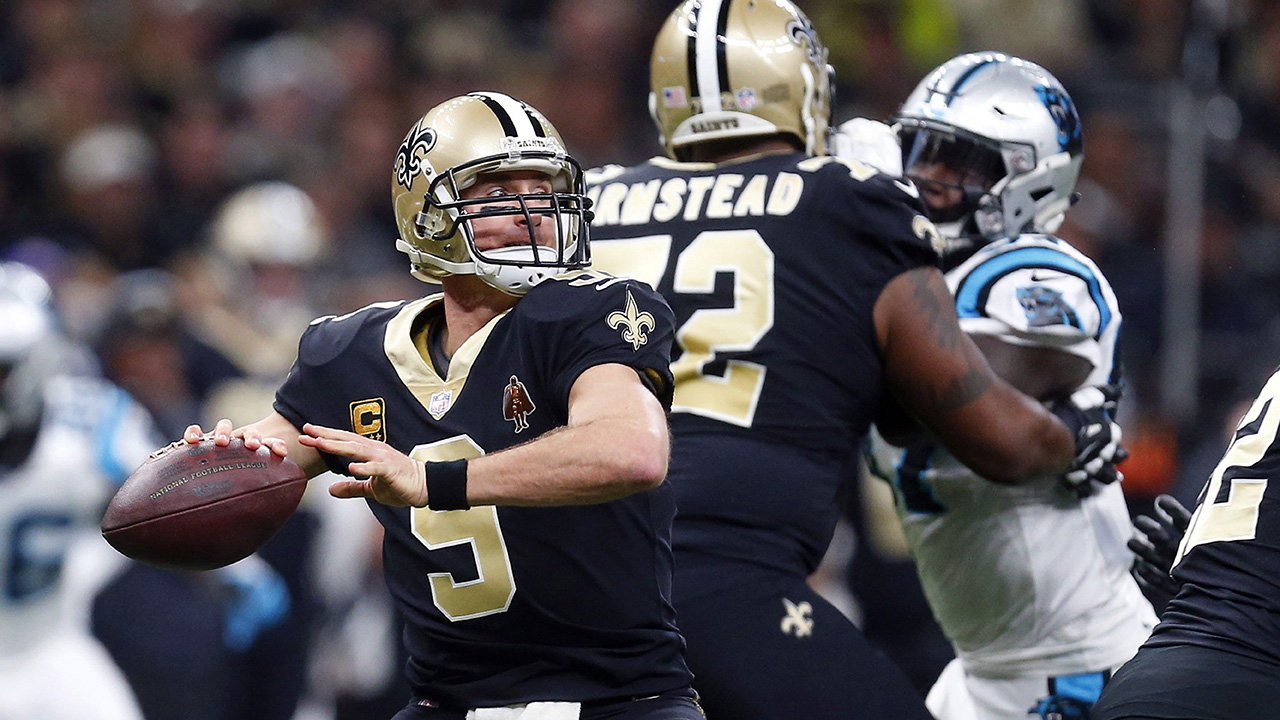 Eight teams remain in the running for the NFL's ultimate prize. Of the remaining teams, one (New England) is the defending Super Bowl champion, two (Pittsburgh and New Orleans) have won the coveted trophy once each in the last 10 years … and the other five have never won it.
But that's ancient history. How do the teams stack up as we hit the divisional round of the NFL playoffs? Our expert panel has the answers.
This week, the panel includes editor Geoff Lowe, as well as staff writers Donnovan Bennett and Mike Johnston
1. New England Patriots
2017 record: 13-3
Wild-card round: Bye
Bill Belichick would never admit to this, but the Patriots will be thrilled with a matchup against the Titans rather than a Chiefs team with the recipe to beat New England at home.
The Patriots own a 7-1 record against Tennessee in the Brady-Belichick era (currently riding a six-game winning streak), and have won the last two at Gillette Stadium by a combined score of 92–16. (GL)
Titans at Patriots on Saturday (8:15 p.m. ET). Last time the teams met was Dec. 20, 2015, a 33-16 Patriots win. Marcus Mariota hurt his knee early in that game.

— Mike Reiss (@MikeReiss) January 7, 2018
2. Minnesota Vikings
2017 record: 13-3
Wild-card round: Bye
The Vikings and Saints are in vastly different positions than they were when Minnesota won a matchup between the two in Week 1. The fact the Vikings have come this far with a backup running back and a third-string QB is the most unlikely storyline this year. Minnesota's depth is why they might be the first team to play at home in the Super Bowl. (DB)
3. Pittsburgh Steelers
2017 record: 13-3
Wild-card round: Bye
After going back to Miami to train with Chad Johnson, Antonio Brown is back practising and has declared himself 100 per cent healthy. Brown's return is good news for Ben Roethlisberger, who has been vocal about wanting another shot at the Jaguars after turning the ball over five times against them in a Week 5 regular-season loss. Be careful what you wish for. (DB)
L O A D I N G . . . pic.twitter.com/iKl0yIFbc2

— Antonio Brown (@AB84) January 7, 2018
4. New Orleans Saints
2017 record: 11-5
Wild-card round: 31–26 victory over Carolina
Drew Brees set an NFL record this regular season for highest pass completion percentage and his efficiency was on display in the wild-card round. If a team limits the backfield duo of Mark Ingram and Alvin Kamara like the Panthers did, Brees will carve you up. Also, people are finally starting to appreciate just how good Michael …read more
Source:: Sportsnet.ca
(Visited 1 times, 1 visits today)