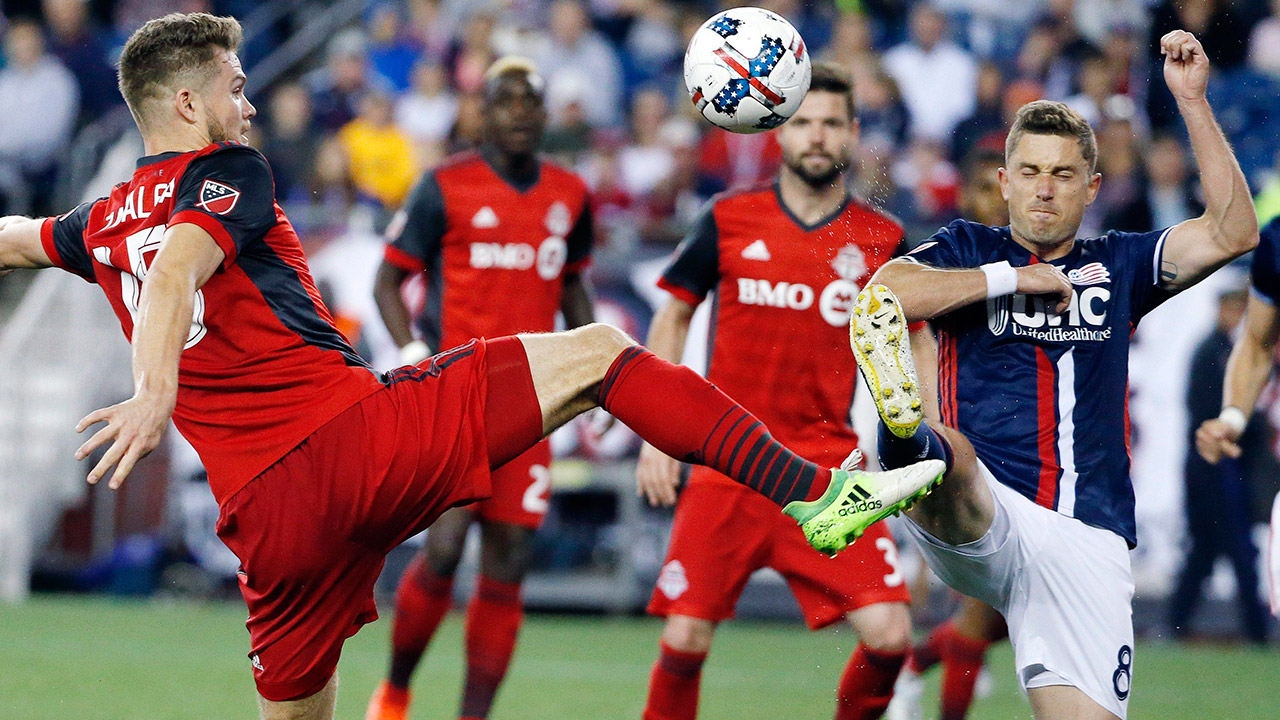 TORONTO – If Eriq Zavaleta puts in a man-of-the-match performance or scores the winning goal in Saturday's MLS Cup final, the Seattle Sounders will only have themselves to blame.
A defender and key starter for Toronto FC over the past two seasons, Zavaleta admits he learned how to be a winner with the Sounders before being traded to the Reds and that his brief time in Seattle set him up for success in Toronto.
Zavaleta, 25, was selected 10th overall in the 2013 MLS SuperDraft, coincidentally with a pick the Sounders acquired in a trade with TFC earlier in the day. It was a special moment for the defender because of a personal connection to Seattle's Sigi Schmid, who coached his father, Carlos, at UCLA — to say nothing of the fact that the Sounders were an ambitious team with championship aspirations who played before large home crowds.
But Zavaleta, a promising prospect out of the University of Indiana, ended up making just five appearances for the Sounders. Twice he was sent out on loan to the now-defunct Chivas USA, and to the San Antonio Scorpions of the second-tier NASL. After his loan stint with Chivas ended following the 2014 season, Seattle started shopping him around and traded him to Toronto prior to the 2015 MLS season, bringing an end to his ill-fated tenure with the West Coast club.
What happened with the Sounders? The main issue was a difference of opinion as to what exactly was his best position. Seattle wanted to use him up front — Zavaleta enjoyed a standout NCAA career as a forward, helping the Hoosiers win a national title in 2012. But Zavaleta, who had experience playing as a defender in his youth, saw his future as a centre back. He fell out of favour, and was eventually dealt to Toronto.
"Ultimately, Seattle was a club that is similar to [Toronto] in that they had championship aspirations and they had a 'win now' mentality, and I wasn't a part of those plans. I wasn't fortunate enough to get as many games, as many minutes, as many moments, as many experiences as I would have liked with the Sounders," Zavaleta told Sportsnet.
"But my time there allowed me to be where I am today, so I'm thankful for that. I'm thankful that I went to an organization that was 'win now' because it taught me what that was …read more
Source:: Sportsnet.ca
(Visited 1 times, 1 visits today)