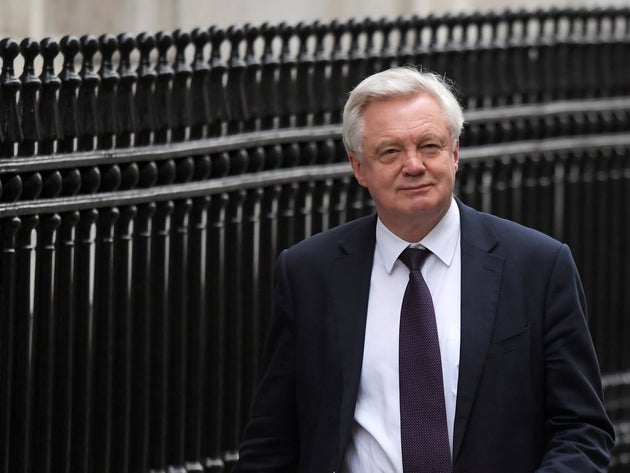 This week's Brexit car crash has been as absorbing as it was inevitable.
Given the Conservatives disastrous election, and subsequent patched-together deal with the Democratic Unionist Party, this could not have happened any other way.
To imagine that somehow the specific circumstances of the Irish border would not have been an enormous stumbling block was a function of the two modes of Brexit: the magical thinking of the likes of Daniel Hannan MEP, in which somehow everything stays the same, but somehow better, or the cackling nihilism of the Arron Banks and the Leave.EU crew, in which chaos is apparently the aim.
Decades of British indifference to Ireland north and south have of course been a factor. Iain Duncan Smith's bizarre claim that Irish politicians were maneuvering for position due to an upcoming presidential election revealed an ignorance not just of the Irish political cycle, but the very nature of the Irish presidency, while Bernard Jenkin's praise of the former Taoiseach of Ireland as the "Taoiseach of Northern Ireland Enda Kelly" was greeted with alarm by many south of the border who might have expected a prominent Tory MPs to know the proper name of the former leader of their nearest neighbour.
More worrying than that was what now looks like a Conservative assumption that the DUP, a party with stubborn refusal stitched into its very fabric, would easily fall into line.
Did Theresa May tell the Taoiseach Leo Varadkar and Foreign Minister Simon Coveney that she was able to agree a deal on the border without first consulting the party whose votes she relies on to stay in government?
This level of carelessness does not bode well for the remainder of the negotiations. Brexit Secretary David Davis says the territorial integrity of the United Kingdom remains paramount, but all the while, on the back of decisions made in haste by the Prime Minister, Scotland and even London are discussing having separate customs and market arrangements to the rest of the UK.
As Keir Starmer pointed out in parliament during an urgent session yesterday, the idea that the Brexit negotiations can be wrapped up neatly by March 2019 is not just ludicrous, but dangerous. Moreover, the notion that whatever deal this government returns with should merely be accepted by the British people is now simply not credible.
As much as the hard Brexiters like to pretend that the process is unstoppable, and that the endpoint must be March …read more
Source:: The Huffington Post – UK Tec
(Visited 1 times, 1 visits today)