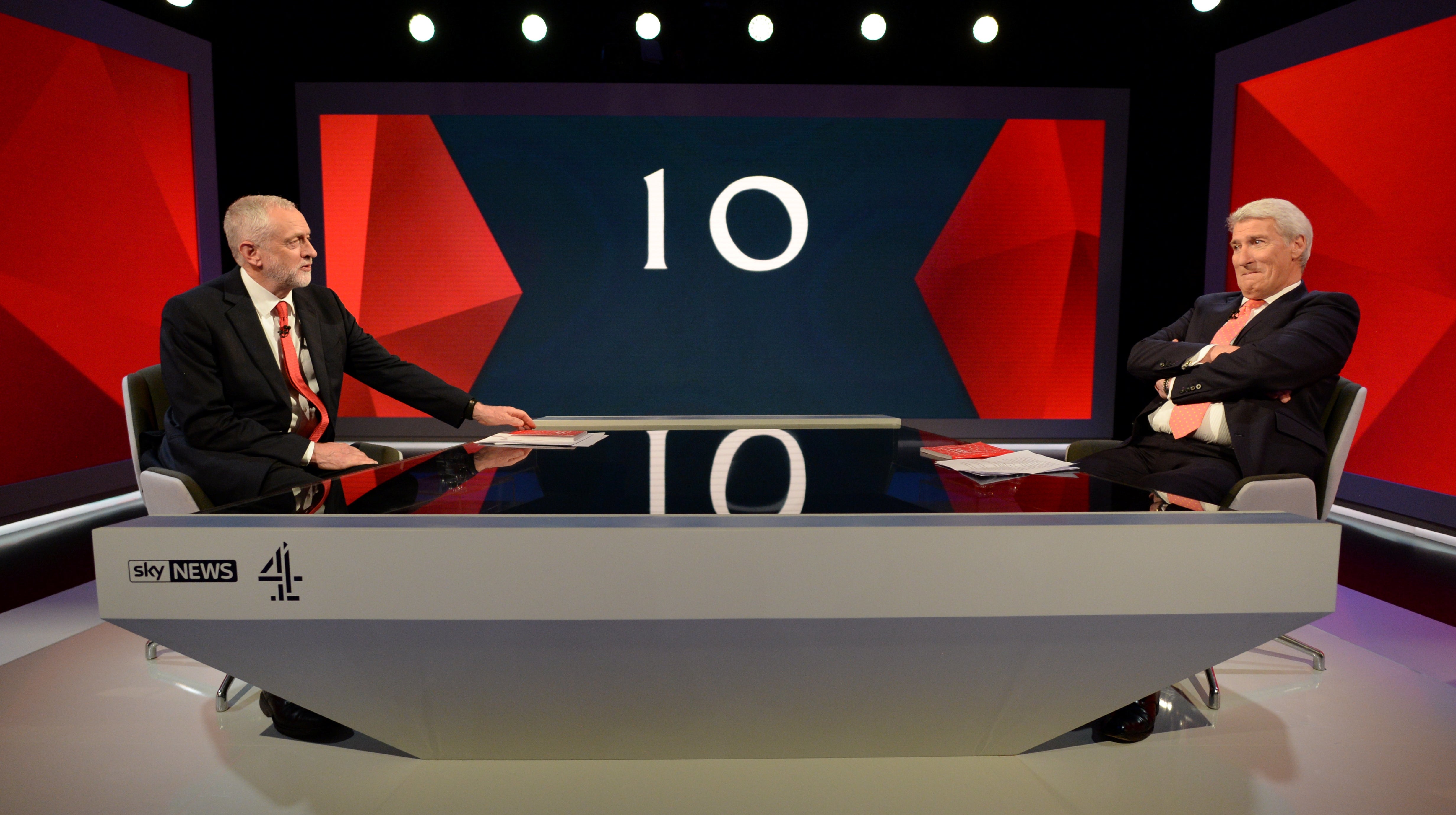 In an era of political disillusionment, finding ways to bring politicians closer to the public is not just desirable but essential for the health of our democracy. It is fair to say that TV debates are becoming an established way of doing that in the UK.
From Cleggmania in 2010, to the seven-party platform of 2015 and the Question Time special of 2017, millions tune in to see party leaders put forward their ideas with passion and energy – and to see them held to account.
TV debates are a way of getting election debates and key policy issues heard. And voters value them, too: in May 2017, amid suggestion that neither Theresa May nor Jeremy Corbyn would be appearing in a live debate, BMG polling for the ERS found that 56% of people believed leaders' debates were important in helping them make their decision.
More importantly, we found that the vast majority of those with a view believe that "all major party leaders should commit to participating in televised General Election debates". What this suggested was that voters take the TV debates seriously – and they want party leaders to take them seriously too.
June 2017's snap election didn't see a full, head-to-head debate between the two main party leaders (although there was a live debate in which the Prime Minister did not take part). The BBC's Question Time leaders' special was the closest we got and it proved popular – more than four million people tuned in to see the main party leaders pitch their case and be challenged by a live audience.
In the run up to the programme, ERS commissioned leading academics in the field of communications and media to look at the impact of the debates on viewers.
We've just got the results in, and it shows how well TV debates deliver on citizens' expectations of political communication.
Voters want leaders to 'put their points clearly', 'provide factual evidence' and 'a clear choice', 'engage me in the debate', and 'understand people like me'. Perhaps surprisingly, viewers said leaders delivered on most of these expectations in the QT special.
Over a third of viewers said the Question Time election special influenced their vote. On a UK-wide level, that would amount to 1.4m voters.
These figures matter when ERS research shows the Conservatives could have won an overall majority with just 533 extra votes in the nine most marginal constituencies, while a …read more
Source:: The Huffington Post – UK Tec
(Visited 1 times, 1 visits today)