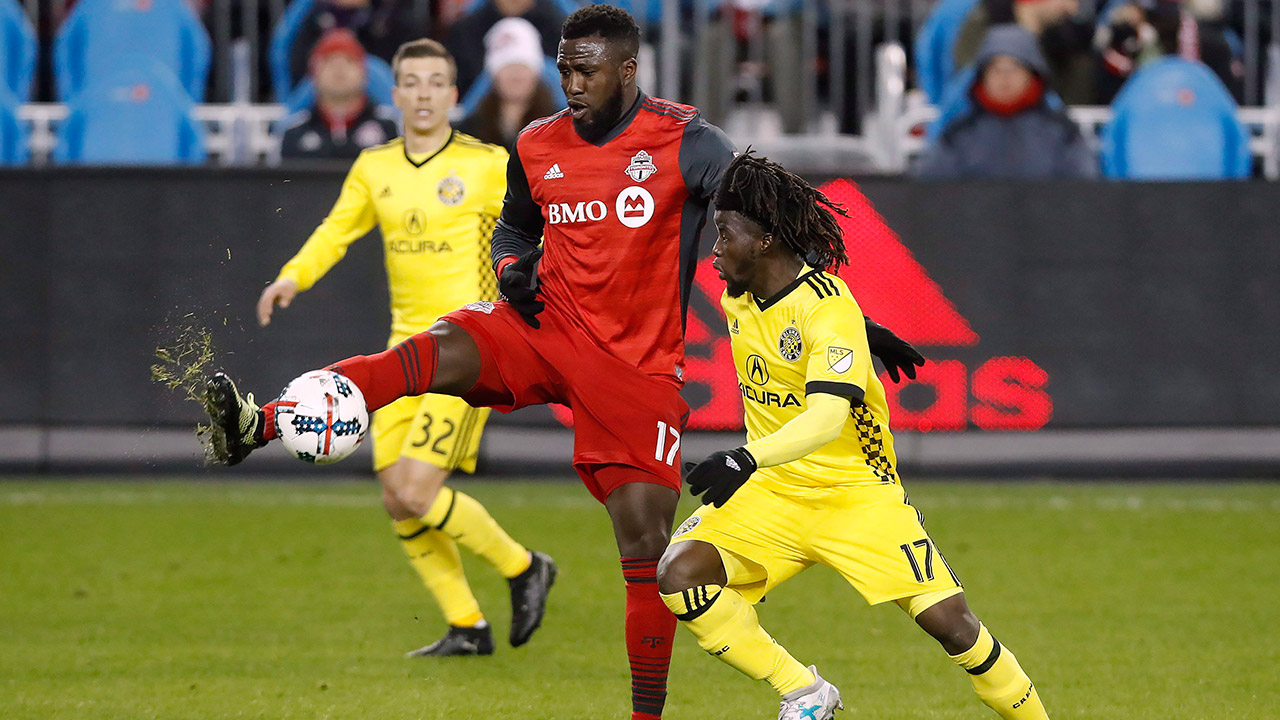 TORONTO — It appears Toronto FC striker Jozy Altidore will do his talking on the field Saturday in the MLS Cup final.
The U.S. international certainly had little to say Thursday at a news conference.
Asked how his sore ankle was, Altidore replied: "Yeah, I'll play. It's good."
When another reporter pressed him for details, Altidore said: "It doesn't matter."
Silence followed. "Next question," offered the moderator.
Another reporter asked Altidore what it felt like to watch Seattle celebrate last year's win at BMO Field and whether that feeling had lingered. The answer to the first half of the question seemed pretty obvious but it elicited one of his longer responses.
"It was not great, so it's good that we have a chance to hopefully reverse that feeling on Saturday," Altidore said.
Altidore does not like talking about himself at the best of times. Putting him on a podium in front of a gaggle of media was like sending a tailor to a nudist colony. Who thought that was a good idea?
Perhaps it was no coincidence that captain Michael Bradley and coach Greg Vanney, who shared the podium with Altidore, repeatedly referred to the championship rematch with Seattle as being "tomorrow" instead of Saturday.
The Cup final comes 34 days and four games after Toronto kicked off its post-season run Nov. 5. In the same time period in May, Toronto played nine games.
One senses Toronto is talked out. It has waited a year to get back to the final, laying waste to the opposition during a record-breaking regular season. The playoffs have been more of a grind but Toronto, one kick from winning the championship in 2016, is back where it wants to be.
Redemption is just around the corner. Like Altidore, TFC is done with the small talk.
Still, Bradley says he is not fuelled by revenge.
"It's Seattle again. I think we're excited it's Seattle, again," he said. "But for me, the way I look at things, this is about our group of guys, our club, this city, the road that we have all taken to get here, what it meant after the disappointment and heartbreak of …read more
Source:: Sportsnet.ca
(Visited 1 times, 1 visits today)