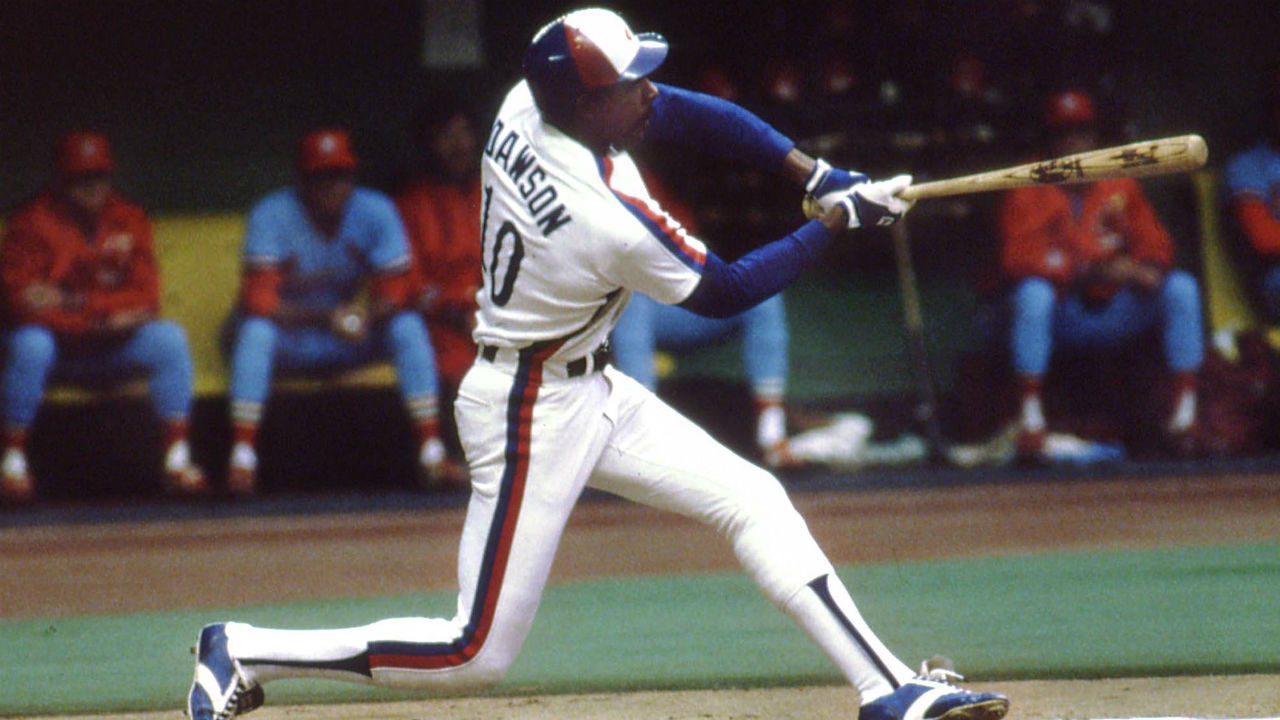 At this time of year baseball legends are usually found on convention floors signing trading cards, not on Canada trading floors.
But the latter is where we found Andre Dawson on Wednesday afternoon. Dawson, along with a slew of other sport celebrities, was at CIBC's downtown Toronto office working the phones to help raise money for children's charities as part of CIBC "Miracle Day."
Dawson has additional free time on his hands these days after recently parting ways with the Miami Marlins after Derek Jeter & Co. took control of the team.
During a brief break from his responsibilities Wednesday, I caught up with Dawson about his giving spirit, what happened in Miami, how he feels about PED users in Cooperstown and the possibility of Major League Baseball returning to Montreal.
[radioclip id=3766687]
Sportsnet: Where does your philanthropic side come from?
Andre Dawson: I've always been youth-driven when it comes to reaching out and giving back to the community, and what purpose I can serve to develop them and get them to the next level and be an inspiration and make an impact on their lives. My foundation was set up after I had already been in Major League Baseball for 10 years. It's a cause I felt I would dedicate to my grandmother. To this day it's the closest thing to me when I think, how do I give back.
Sportsnet: Now that you've parted ways with the Marlin,s what's next for you in baseball?
Dawson: I think I'm going to assume a position with the Chicago Cubs. Probably in the same capacity that I had with the Miami/Florida Marlins. I'm not quite ready to hang it up and walk away from the game. I enjoy the role that I had.
Sportsnet: You'll always be remembered for your time as a player and you are not struggling financially. Why do you still desire to work in the game at this stage of your life?
Dawson: Baseball has been my life. It's the only thing I ever wanted to do from early childhood. It's the reason why I am who I am today. I still feel I can add and bring a lot to the game. I just celebrated my 63rd birthday. My first and initial reaction when they changed ownership down in Miami was, "Is it time to just retire and sit back?"
I knew …read more
Source:: Sportsnet.ca
(Visited 1 times, 1 visits today)