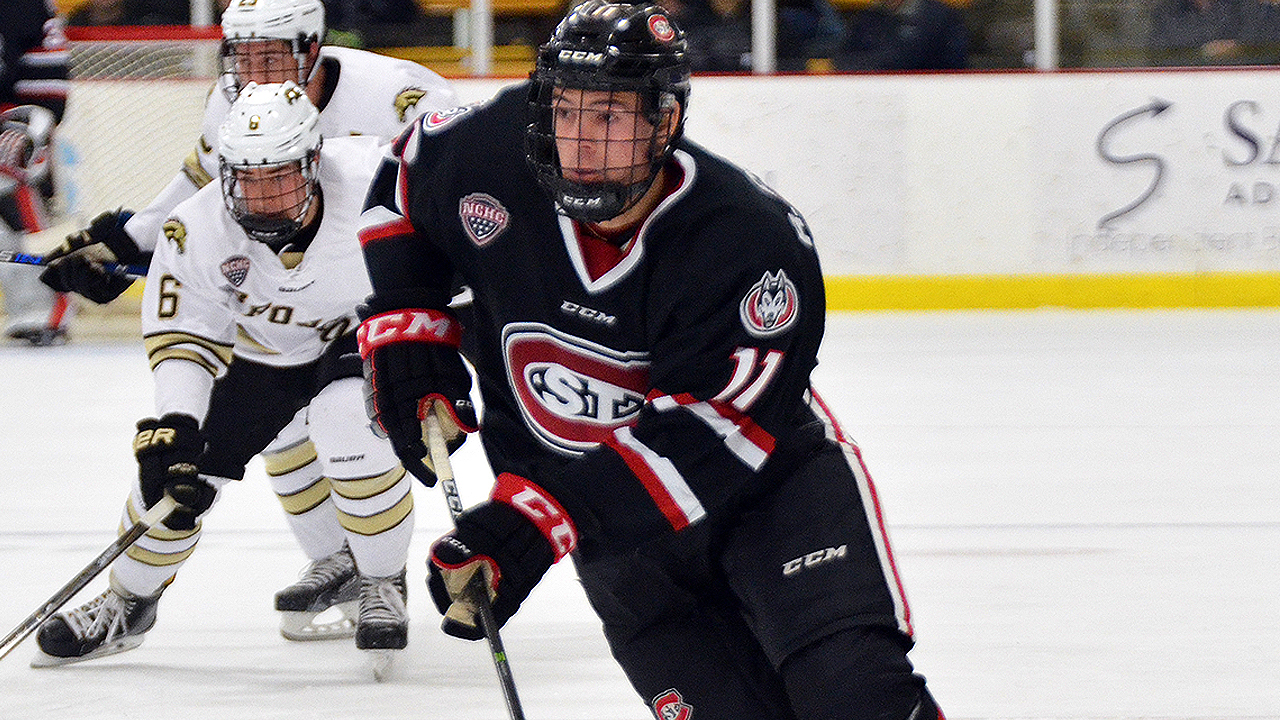 In October and November we went in-depth on the most NHL-ready prospects of the Montreal Canadiens, talking to key members of their development team for frank assessments on where each player stood.
In the first month, Canadiens director of player personnel Martin Lapointe focused exclusively on what each of the team's top-10 prospects needed to work on in order to take their respective games to the next level. And in the second, Laval Rocket head coach Sylvain Lefebvre updated us on the progress his AHL players—some of whom have since ascended to the NHL to help the Canadiens get back into the playoff hunt.
For December, just a few weeks ahead of the World Junior Championship, we thought it was as good a time as any to look in on the seven players the Canadiens drafted this past summer.
We're going in order.
Ryan Poehling, C, St. Cloud State University, NCAA
Drafted: First round, 25th overall
Season to date: 12 GP | 4 G | 11 A | 15 PTS | +8
Reason for optimism: Could this be the big, skilled centre the Canadiens have been waiting on for the better part of three decades? It sure seems possible.
Poehling was an enticing pick at 25th overall just based on the fact he had already completed a season at the college level. Considering he's already surpassed his rookie-season production—he had seven goals and 13 points—in 23 fewer games is a sign he's progressing quickly.
"He has lots of upside, good size, and he plays well in the four corners of the ice," said Canadiens vice president of player personnel Trevor Timmins from the draft floor.
Clearly the 6-foot-2, 185-pound Minnesotan is proving that.
Here's a glimpse of what he can do:
Poehling was a part of the USA's world junior summer showcase and was invited to the team's WJC selection camp roster early this month.
Josh Brook, D, Moose Jaw Warriors, WHL
Drafted: Second round, 56th overall
Season to date: 4 GP | 0 G | 2 A | 2 PTS | +3
Brook suffered a broken wrist on Sept. 22, but was able to return sooner than expected from surgery. He's an offensive defenceman who's billed as a player that does everything well.
He told Sean Farrell of NHL.com after Montreal's development camp that he gained confidence with the things development coach Francis Bouillon was able to teach him.
"Whenever we were on the ice for practices …read more
Source:: Sportsnet.ca
(Visited 1 times, 1 visits today)