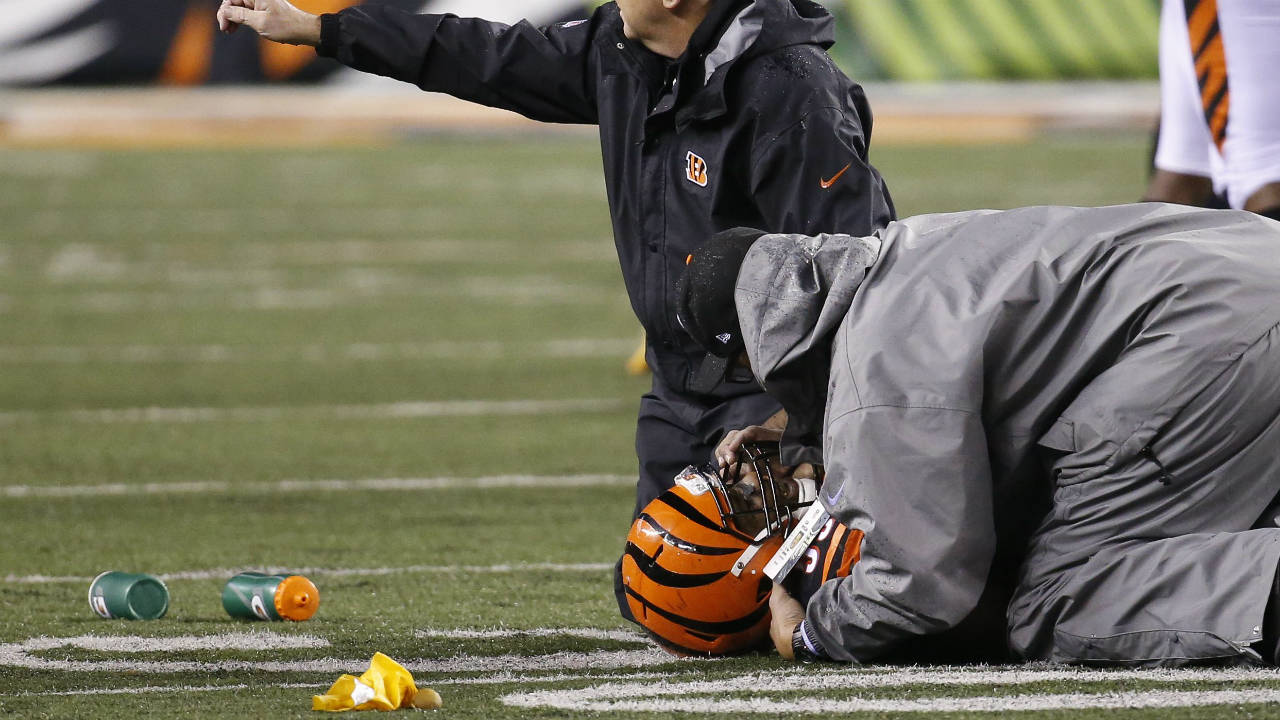 Monday night's NFL contest between the Pittsburgh Steelers and Cincinnati Bengals had its fair share of physical play, with both teams having players carted off the field.
The AFC North battle, which featured several headshots, had many taken aback by the recklessness of the players.
Here are some of the reactions:
ICYMI: Here's the play where Ryan Shazier sustained his obvious back injury. Have to take the hand/arm movement as a positive sign and hope for the best. pic.twitter.com/CA74z6oTW1

— Dion Caputi (@nfldraftupdate) December 5, 2017
Big Ben to AB84.@Steelers TOUCHDOWN.#PITvsCIN pic.twitter.com/IAuD0PmZ4R

— NFL (@NFL) December 5, 2017
That MNF game was one of the most disturbing football games I've seen in a long time.

— Ramona Shelburne (@ramonashelburne) December 5, 2017
Mike Tomlin says yes, tough to concentrate after Ryan Shazier taken to hospital. "We care about that man… it's a tough element of our game." Says he's not going to speculate at all.

— Aditi Kinkhabwala (@AKinkhabwala) December 5, 2017
This game is hard to watch for a number of reasons…terrible for the NFL and the game of football overall.

— Troy Aikman (@TroyAikman) December 5, 2017
I love football so much. I defend football for the many great things it is and can be. But nights like tonight make it tough to do that. This is out of control.
— Sal Capaccio (@SalSports) December 5, 2017
Prayers to @RyanShazier. Can't believe Espn is sitting at the Hospital. Give the man and his family some space.

— Josh Donaldson (@BringerOfRain20) December 5, 2017
You're covered in prayer my man, @RyanShazier … scary part of this game.

— Carson Wentz (@cj_wentz) December 5, 2017
This is a bad night for football. Really bad.

— Pat Forde (@YahooForde) December 5, 2017
Juju just killed Vontaze Burfict and stood over him. RIPpic.twitter.com/LWo5agFkrA

— NOT_SCTop10 (@NOTSCTop10PIays) December 5, 2017
This is disgusting. https://t.co/Gre4uj4knS

— Eric Engels (@EricEngels) December 5, 2017
"I see your brain injury, raise you another brain injury." Tonight's football.

— Damien Cox (@DamoSpin) December 5, 2017
How are you going to remember the NFL when it's gone in 30 years?

— Faizal Khamisa (@SNFaizalKhamisa) December 5, 2017
Theres a nonzero chance Big Ben will attemt to plead "AFC North football" in a court of law at some point

— PFTCommenter (@PFTCommenter) December 5, 2017
Source:: Sportsnet.ca
(Visited 1 times, 1 visits today)