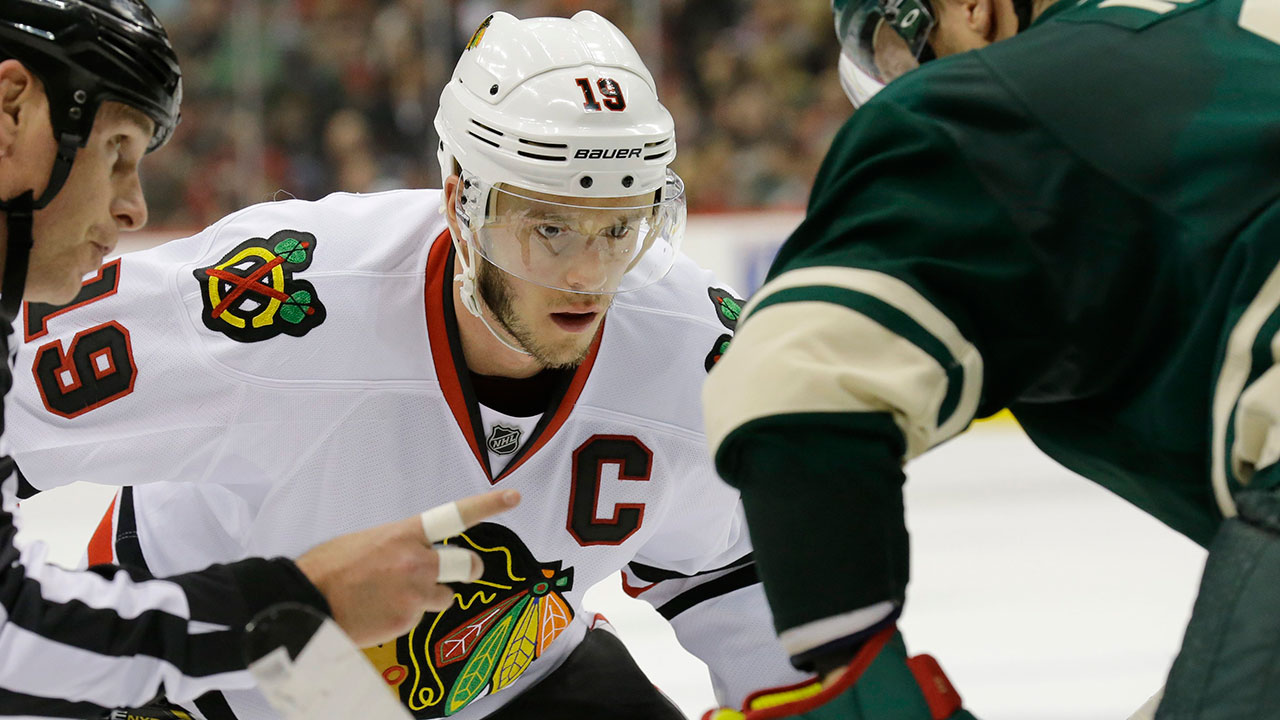 Along with its annual ranking of the NHL's most valuable teams, Forbes on Tuesday unveiled its list of highest-paid NHL players, combining their on-ice salaries with their off-ice endorsements.
For the second straight season, Chicago Blackhawks centre and captain Jonathan Toews came out on top with total earnings of $16 million. Toews will make $13.8 million in actual salary this season and Forbes calculated his total endorsements at $2.2 million.
Toews' reign at the top of this list continues after he dethroned Sidney Crosby from his run of eight straight years on top in 2016. Crosby, who makes $10.9 million in salary this season on a contract that kicked in for the 2013-14 season, is second on the list with $15.7 million in total earnings.
Forbes said it did not deduct income taxes or escrow from a player's total and that endorsement estimates include sponsors, appearances, licensing and memorabilia.
Here are a few other takeaways from the top 10:
• The New York Rangers and Toronto Maple Leafs are the highest-valued teams according to Forbes, but none of their players crack the top 10 highest-earners list.
• Connor McDavid didn't come close to cracking the top 10 this season, but figures to be at or near the top next season. Accounting for only his on-ice earnings in his first post-entry-level contract that kicks in next season, McDavid's $15-million actual salary would rank third behind Toews and Crosby on this year's list.
• Shea Weber is the only player on a Canadian NHL team to crack this year's list, ranking eighth with $12.1 million in total earnings ($12 million salary, $500,000 in endorsements). P.K. Subban, for whom Weber was traded to the Canadiens, is seventh on the list with $12.5 million in earnings ($11 million salary, $1.5 million in endorsements).
• Corey Perry is 10th on the list, but may not be back next season. That's because he makes $10 million in salary this season, but that total declines by $1 million in each of the final three years of his contract.
• As for the future of this list, while we expect McDavid to crack the top 10 next season, UFA-to-be John Tavares is also a good bet to make it next season after he signs a big deal somewhere. Two years from now, Erik Karlsson and Drew Doughty — …read more
Source:: Sportsnet.ca
(Visited 2 times, 1 visits today)