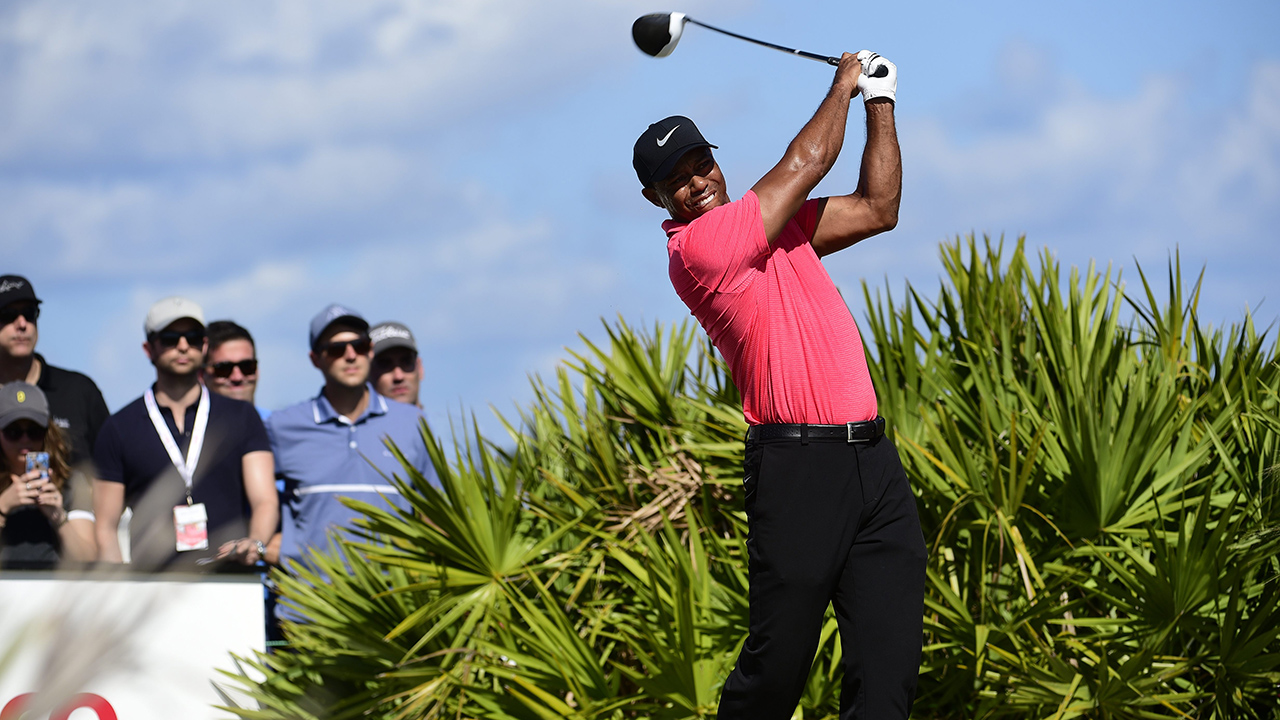 There have been more successful surgeries than successful comebacks in the past decade since Tiger Woods slowly transitioned from golfing Superman to mere mortal; from young master to old man.
There have been so many pitfalls it only makes sense to proceed with caution, to keep a skeptical eyebrow raised whenever he gets his joints lubed up well enough that he can muster his creaking chassis back to course for one more try and being great again.
But the possibility that there just might be something left in the tank makes it irresistible for golf fans, sports fans and fans of celebrity disasters – so, a lot of people in other words.
This past weekend at The Hero World Challenge – an official (it counts for World Rankings points) yet unofficial (it doesn't count on the PGA Tour money list or FedEx Cup standings) boutique event hosted by Woods to benefit his charitable foundation – Woods offered the most encouraging evidence yet that he might just be able to get the old wreck up to highway speed and keep it there without leaving car parts scattering all along the shoulder.
Or driving the Escalade into a tree.
He opened with rounds of 69, 68 and found himself at least in the same neighbourhood as the leaders in the 18-man event. It was hard not be excited.
"I was a little bit surprised. I think everyone was hoping for the best, but it was definitely better than we thought," his caddie, veteran looper Joe LaCava said after Round 2. "The power and speed and length he's hitting it I didn't think it would come this quick."
But then came Saturday and round three, an 18-hole struggle in blustery conditions where Woods failed to make a birdie until the 15th hole and finished with a three-over par 75, dropping him 10 shots back of the lead and out of contention.
Were the first two days simply adrenalin talking? A form of beginner's luck? Woods thought not, and rather than being chastened by some loose tee shots and rickety looking chips he was encouraged by the resolve in his game – that being in the battle provided reward enough.
"It's nice to be part of the fight again," he said. "Get out there and fighting against the golf course, fighting against the guys, that's fun. I just haven't done it a whole lot in the last few years.
"I'm very happy that I've …read more
Source:: Sportsnet.ca
(Visited 1 times, 1 visits today)