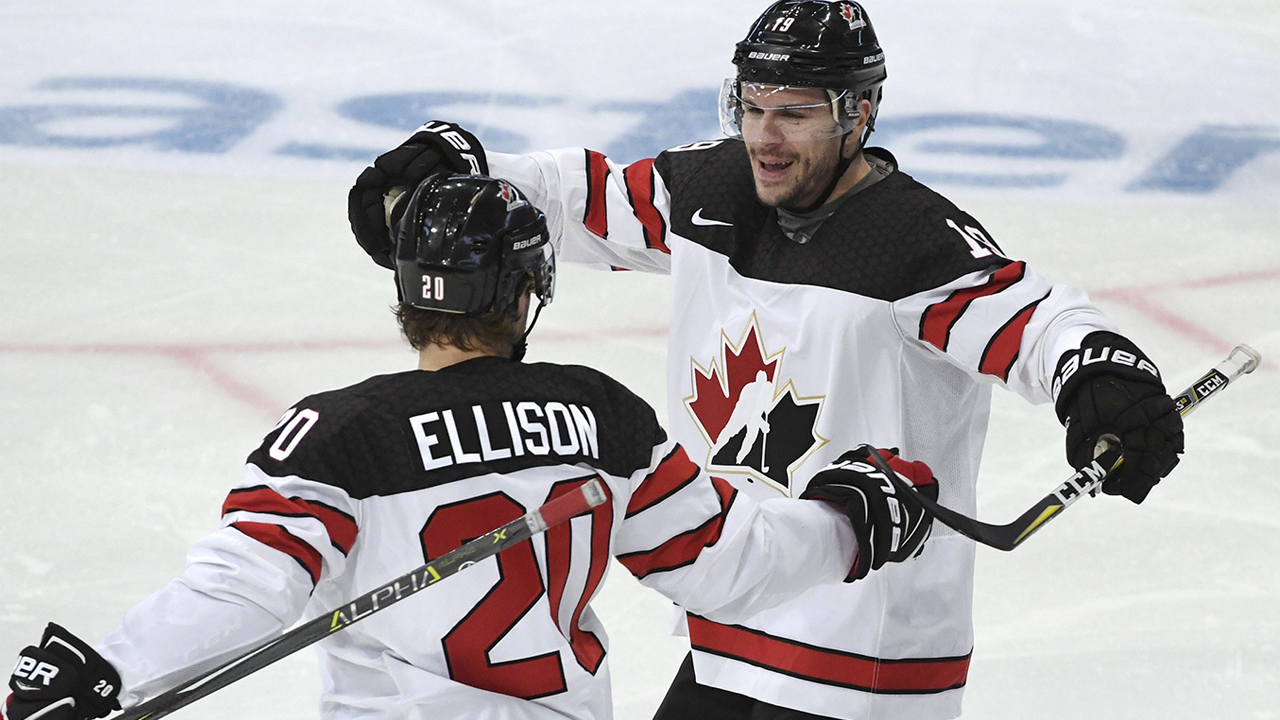 The three-game Karjala Cup tournament from Finland is over, which means we're one step closer to the Olympics and Team Canada finalizing its non-NHL roster for the Games in South Korea.
Between the summer's Sochi Hockey Open, Nikolai Puchkov Tournament and the Karjala Cup, Team Canada general manager Sean Burke has had three tournaments at which to view the potential players who will represent Canada at the Olympics. More likely than not, some combination of the players who participated in these three events will make up the Olympic squad, so we can get an idea of who will be in Pyeongchang by looking at the key contributors.
The result from the Karjala Cup was a disappointing one for Team Canada, which lost twice, won once and finished fourth out of six teams with a miserable power play that went just 1-for-16. Nevertheless, here are some notable performances from players who helped their Olympic stock.
GILBERT BRULE
You'll remember Brule as the sixth overall pick from the 2005 NHL Draft by Columbus, but who played just 299 NHL games and has been in the KHL since the 2014-15 season. He hasn't been a point-per-game player or big producer in Russia yet, but Brule did have a good Karjala Cup for Canada.
Brule was the only player on Team Canada who scored more than one goal and one of only two players who scored more than one point. He scored the team's first goal of the tournament, a tying marker against Switzerland in the only game Canada won. Brule's second goal gave Canada a 1-0 lead against Finland in their final game, which eventually turned into a loss.
MATT ELLISON
The only other player who scored more than one point across the three games was Ellison, a 33-year-old centre who has been playing in Europe (mostly the KHL) since 2008-09 and has 21 points in 28 games with Metallurg Magnitogorsk, good for second in team scoring.
Ellison's goal stood as the game-winner against Switzerland, a second-period marker that gave Canada a 3-1 lead at the time. In the final game against Finland, Ellison recorded an assist on Brule's game-opening goal, which he earned by doing some great work with the puck behind the net before finding his teammate in the slot with a no-look pass.
BEN SCRIVENS
The 31-year-old goalie made every start for Canada and while his tournament-ending numbers (2.72 GAA, .889 SP) aren't …read more
Source:: Sportsnet.ca
(Visited 3 times, 1 visits today)