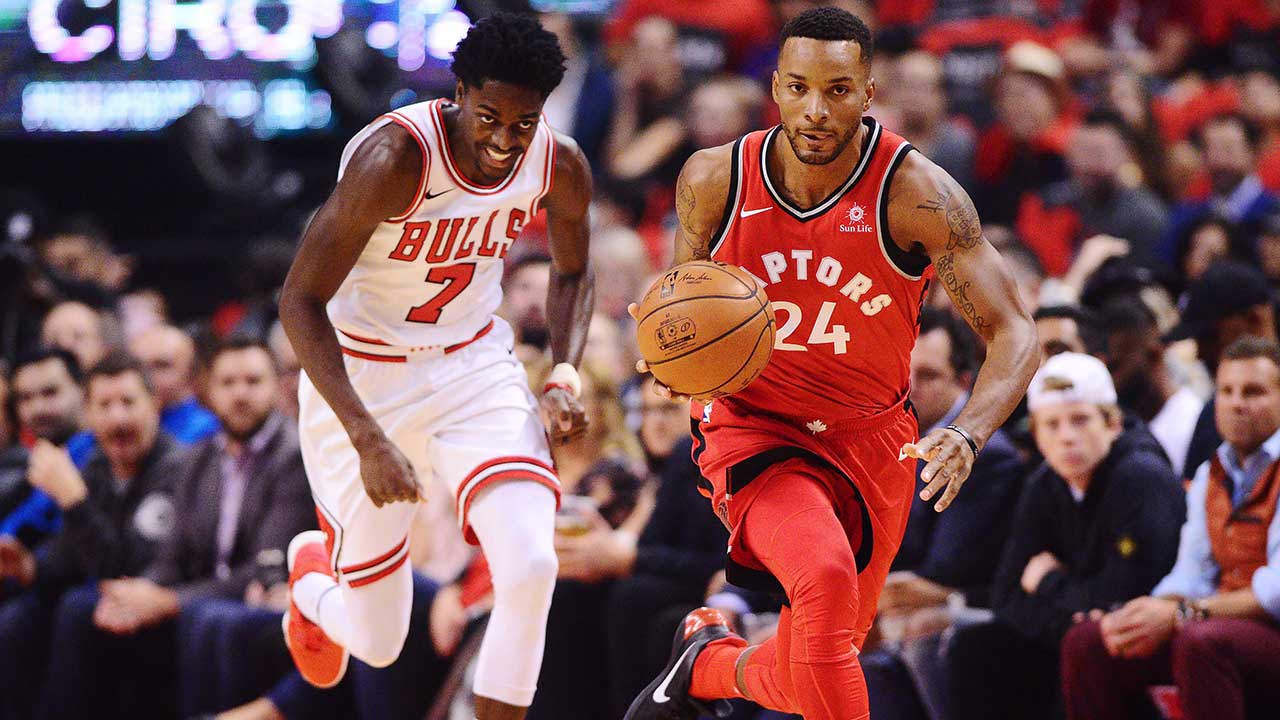 Toronto Raptors guard Norman Powell is "doubtful" for Tuesday's game against the Houston Rockets, according to Sportsnet's Eric Smith.
No official word from the team yet but Casey says Powell is doubtful for tonight…adding "I don't think he's going to play."

We will see if an afternoon with the trainers (and rest) changes that. Again, doubtful. #rtz #raptors

— Eric Smith (@Eric__Smith) November 14, 2017
Powell was forced to leave early from Sunday's loss against the Boston Celtics with an apparent hip injury and reportedly left on crutches.
Source:: Sportsnet.ca
(Visited 3 times, 1 visits today)