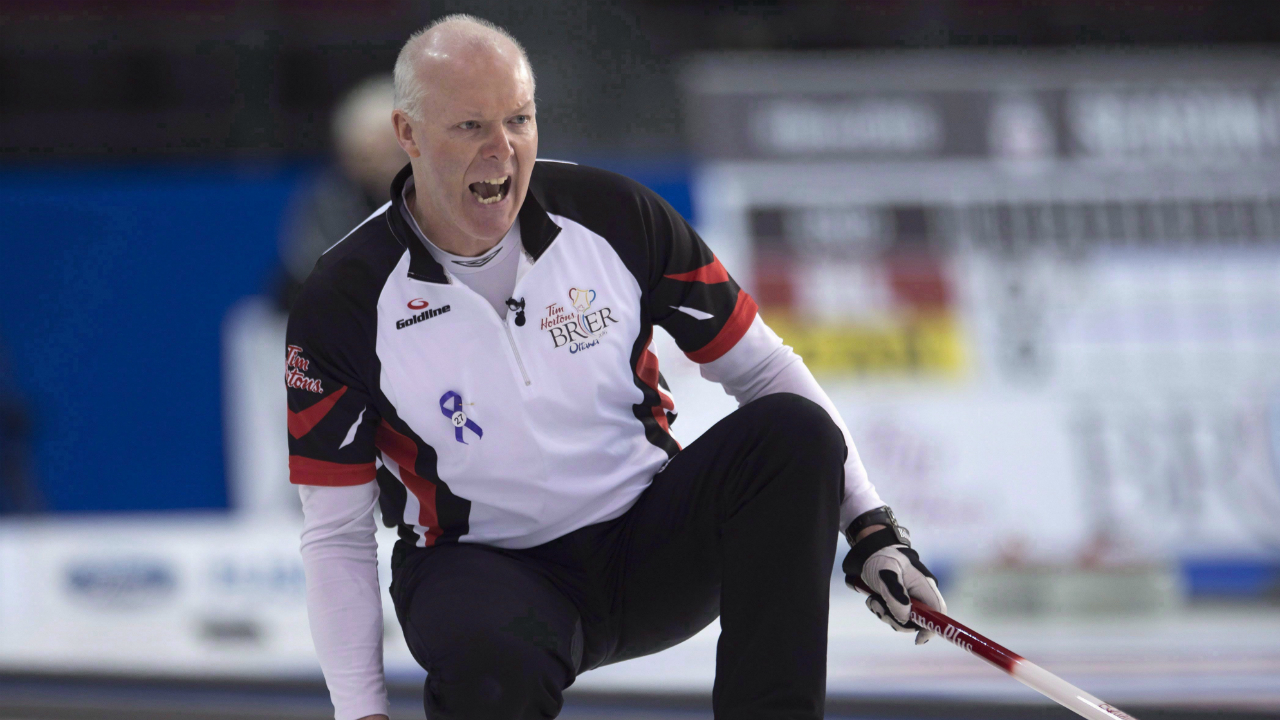 SUMMERSIDE, P.E.I. — Julie Tippin of Woodstock, Ont., clinched the last women's berth into the Roar of the Rings next month in Ottawa with an 8-3 win over Winnipeg's Briane Meilleur on Sunday in the women's B-side final of the Road to the Roar pre-trials.
That will send Team Tippin to Ottawa as the ninth women's team playing for the right to represent Canada at the 2018 Winter Olympics in Pyeongchang, South Korea.
"We're so happy at how we played today in both games. We just came out firing," said Tippin. "We just needed to keep focused. We had played great throughout the week and we knew that we just needed to come out and play our best, focus on every shot until the end, and we did."
Tippin was on fire all day. Earlier, in the B-side semifinal, Tippin was scored at 89 per cent as her team piled up an 8-5 win over Edmonton's Kelsey Rocque.
Meanwhile, in men's play, four-time Brier and world champ Glenn Howard and his Tiny, Ont., rink advanced to the B-side final with a 7-6 extra-end triumph over Greg Balsdon of Kingston, Ont.
Howard moves into the final game of the 2017 Road to the Roar, the men's B-side final against Edmonton's Brendan Bottcher, with the winner joining A-side winner John Morris of Vernon, B.C., in the men's field at the Roar of the Rings.
The Road to the Roar is the final qualifying event for teams to reach the Roar of the Rings, Dec. 2-10 in Ottawa, where Canada's four-player curling teams for the 2018 Winter Olympics in Pyeongchang, South Korea, will be decided.
Source:: Sportsnet.ca
(Visited 2 times, 1 visits today)